WorldPosta CloudEdge for Enterprise Applications with Security and Support Practices
Including pool of resources to create unlimited VM, set up OSs, and import database and workloads to process operations
This is a Press Release edited by StorageNewsletter.com on October 27, 2022 at 2:01 pm
WorldPosta announced CloudEdge which has developed to have a competitive edge over its rivals concerning the massive storage, strict security standards, and service-oriented infrastructure with a value for the price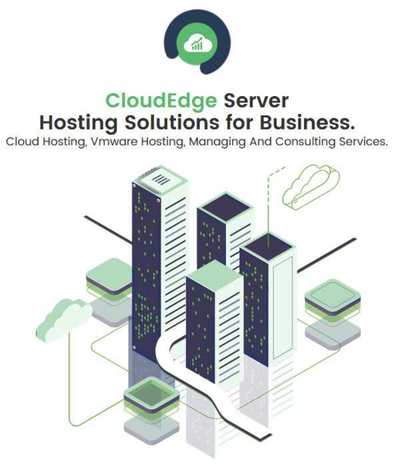 The company announced the 2022 expansion of its cloud computing solutions that adopts the SaaS model, along with other cloud computing services such as computing architecture that incorporates infrastructure components like servers, storage services, databases, firewall, load balancing, monitoring and networking in addition to middleware and OS to approach the PaaS model.
Enjoy a pool of resources to create unlimited VM, set up the OSs, and import database and workloads to process operations.
Moreover, thanks to its security measures, the firm maintained its infrastructure safe during the latest ransomware and malware attacks that, unfortunately, hit most enterprise-class organizations.
CloudEdge offers: 
Cloud hosting

VMware hosting

Private cloud hosting

Block storage

Object storage

Flash storage

Ransomware protection
CloudEdge is powered and speeded up by flash; all of firm's enterprise-grade servers are provided by flash drive, which means the best and the fastest performance for servers and applications.
Datacenters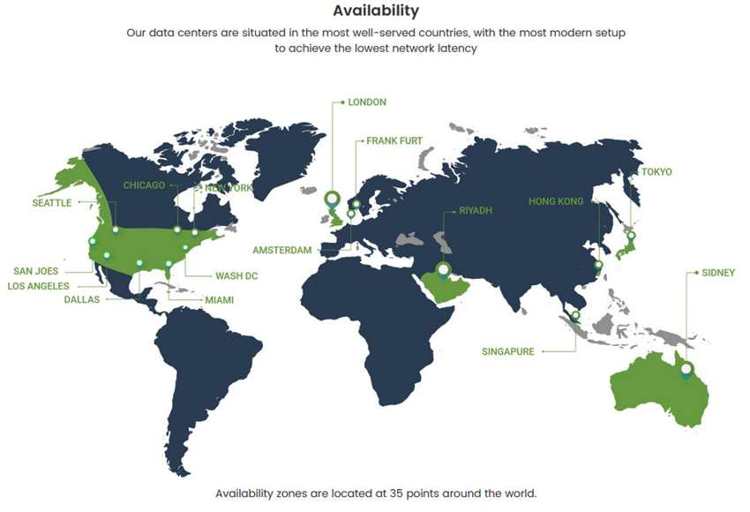 Company's business email provider hosts its data centers at multiple protected locations. It covers the data vs. physical failures, disasters, hazards, and redundant network devices, such as routers, switches, and gateways. That helps to keep the service always up and running. Most of firm's data centers comply with ISO 27001:2005, ISO 9001:2008, ISO 14001, and OHSAS 18001.
24/7 physical security measures 
The location is video-monitored 24/7. Accordingly, data centers are protected and monitored around the clock to create a resilient environment, and for security, the entrance is restricted to authorized personnel only. Moreover, the backup servers are hosted in separate locations. A team of experts to support customers, the firm's team of engineers will be ready to solve any technical issue encountered 24/7/356, via phone, mail, or remote session support if needed. More and more organizations WW are now relying on the company for a cost-efficient, safe, and hassle-free solution.
The company adopts the SaaS model to extend the CloudEdge service to organizations of different sizes. It also helps manage the business-running burden of such an important service nowadays, which is crucial for everyday operations and enhances collaboration technologies. The firm's products offers 99.9% availability as decreed by its SLA.
The company has tailor-made extensive and feature-rich edges with applications like SAP, can host SAP applications on its 35 data centers and servers WW with secure environment and performance, and can deploy SAP applications, platforms, and database while improving cost, security, and efficiency.
To reassure businesses that their old data will not be subjected to loss, the firm provides them with a free migration tool that can transfer data safely from the previous service providers.
Full synchronization is another sought-after feature; for this reason, the company offers it among all email platforms for businesses to access mailboxes via email web, desktop app, or mobile devices and hence retrieve data instantly.
The firm committed itself to adhere to the 99.9% uptime across all of its supported platforms and email clients. Further, it strives to deliver a high level of availability and reliability, security, and protection to all users.
To complete the spectrum of email services, the company offers built-in anti-spam to protect mailboxes against malware or spyware. Further, it adopts the sandboxing technology to hold any questionable content and test it in an isolated environment to check if it is safe and pass it to the recipient.
The firm has developed anti-phishing protection measures to prevent phishing attacks, keep accounts safe from cyber-criminals, and arm them with updated anti-phishing techniques.
With its focused approach on uptime and security measures, until October 10, 2022, the vendor achieved 99.999% availability with partners WW.
Finally, the firm features are improving as they follow the latest technologies in cloud computing. They are constantly tracking the next-gen technologies in every aspect of their services because the latest is better in today's world.