SmartX Launches SMTX Backup & Recovery Enhancing Enterprise Data Protection for HCI
For data center workloads running on company's IT infrastructure
This is a Press Release edited by StorageNewsletter.com on September 22, 2022 at 2:02 pm
SmartX, Inc. releases SMTX Backup & Recovery, a product that provides backup and recovery solutions and enterprise-level data protection for data center workloads running on company's IT infrastructure (including SmartX HCI).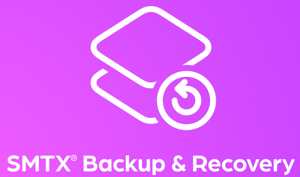 SMTX Backup & Recovery 1.0 focuses on backing up VMs running on the company's native ELF virtualization platform, to external NAS servers.
With it, the firm has enriched its backup and DR solutions, allowing customers using the company's native hypervisor ELF to freely select active-active clustering, asynchronous replication, and backup to suit their data protection strategies for different applications.
SMTX Backup & Recovery is native and agentless, with one-platform centralized management from CloudTower, and offers flexible backup options. 
Features
SmartX native, agentless: No need to install an agent; no impact on VM performance during backup; compatible with mainstream OS

One platform, centralized management: Manage all backup and virtualized resources with CloudTower; execution records at a glance; 1-click to deploy or upgrade

Flexible backup and recovery options: Full or incremental backup; keep restore points by day or number; restore VM to the original or new location
Use cases
Quick backup and recovery

Protect vs. data corruption and loss due to human misuse, virus infection, logic errors and other unexpected problems.

Backup VMs in a production cluster to a repository outside the cluster.

Restore the previous version of the VM in the original production cluster or rebuild it in a new cluster.
Data Reuse

Maximize the value of backup data.

Avoid impacting the production environment.

Simulate the production environment by rebuilding VMs in different clusters, and leverage backup data for R&D, testing, troubleshooting, and more.
Ransomware defense

Prevent massive data loss due to ransomware attacks.

Ensure data integrity with reliable data backup.

Backup & Recovery can be used in conjunction with SMTX OS basic and higher editions, and managed by CloudTower basic and higher editions.
SMTX Backup & Recovery is available via subscription. You can request a 90-day free trial from compan's sales representatives.
Resource :
Video to learn about product features, use cases, architecture, and how to deploy and use the product