IT Pros Vote 2022 Server Brand Leaders
Dell for enterprise rackmount servers and HCI appliances, HPE for specialized blade and HPC servers, VMware for enterprise server hypervisor and HCI software
This is a Press Release edited by StorageNewsletter.com on September 22, 2022 at 2:02 pm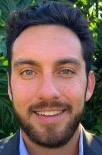 This survey was written by Frankie Berry, senior analyst and managing partner, IT Brand Pulse, Inc.
IT Brand Pulse, a source for research, data and analysis about data center infrastructure, announced the results of 2022 IT Pro voting for server brand leaders.
Once a year the independent, non-sponsored survey asks which vendors are perceived to be the market, price, performance, reliability, service and support, and innovation leader for eleven server-related product categories.
"This year's round of surveys covered servers and server processors, along with OSs, VMs, and the container software that run on them," said Berry. "Notably, as brand preferences shift to cloud infrastructure, AWS Graviton swept voting in every category of brand leadership for ARM-based server processors."
Click to enlarge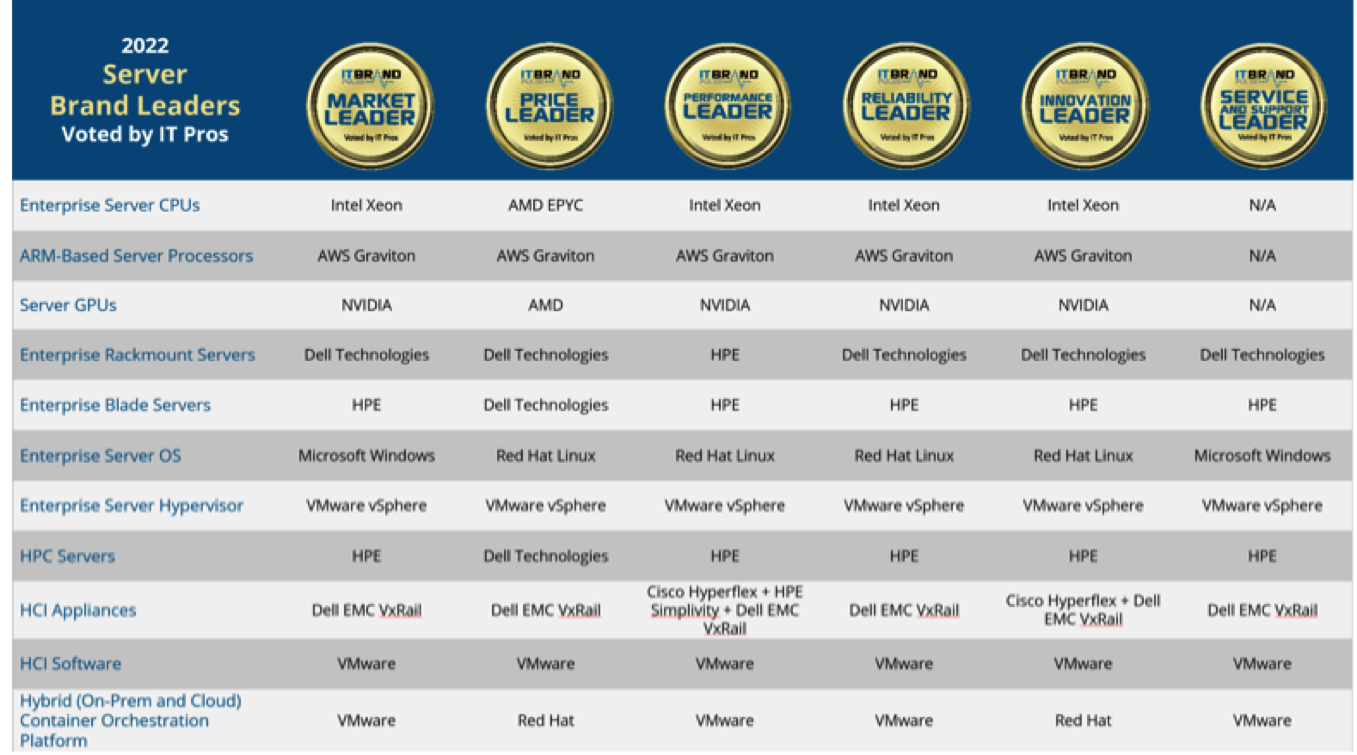 Survey Highlights
Intel Xeon voted market leader for Enterprise Server CPUs
The halo of the Intel server brand still shines bright. Intel was selected as the leader in 5 of the 6 brand categories for Enterprise Server CPUs, with AMD selected as the price leader.
AWS Graviton sweeps voting for ARM-Based Server Processors
While startups like Ampere are getting a lot of press, AWS is deploying thousands of ARM-based Graviton processors. IT Pros recognized this achievement by selecting AWS as the leader in all 6 categories of brand leadership.
Dell chosen as market leader for Enterprise Rackmount Servers & HCI Appliances
Rackmount servers and HCI appliances are 2 volume segments in the server market. This is what Dell does best and IT Pros rewarded them by choosing Dell as the leader in 11 of the 12 brand leader categories across the 2 product types. HPE was selected as the performance leader for rackmount servers and Cisco Hyperflex tied for leader in the HCI appliance performance and innovation categories.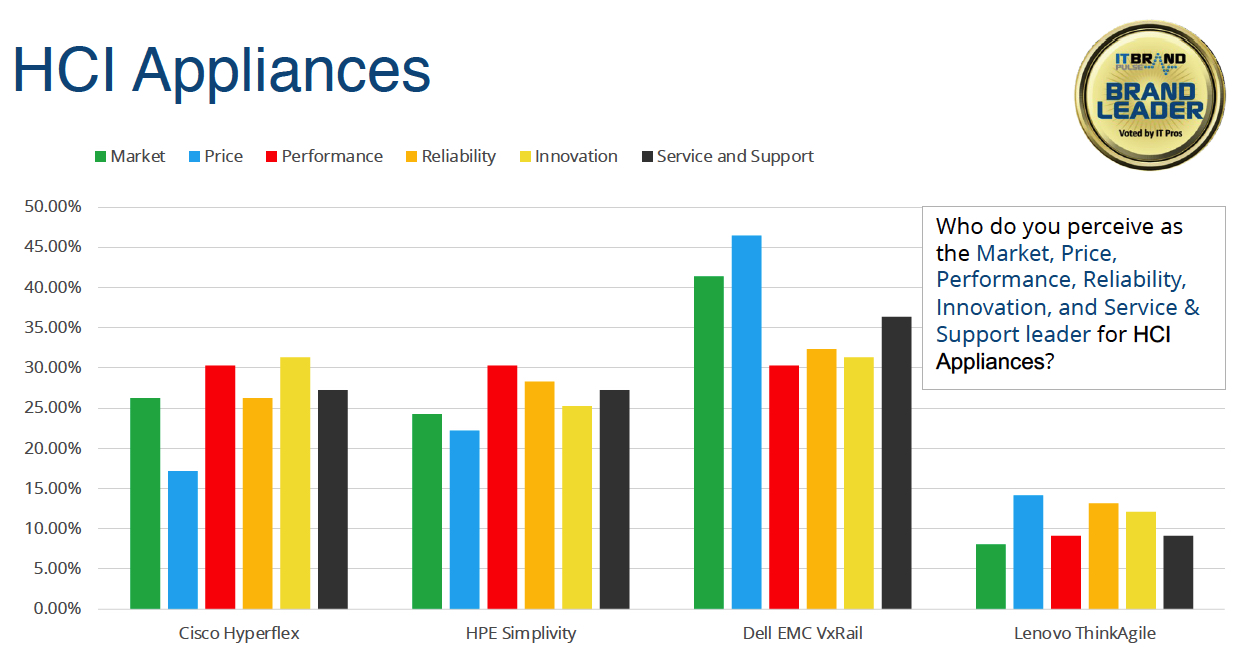 HPE selected market leader for Blade Servers and HPC Servers
It was selected as the leader in every category of brand leadership for blade servers and HPC servers, except for price leadership. Dell was selected as the price leader for both product types.
Microsoft voted Enterprise Server OS market leader and support leader
Up until a few years ago, Microsoft received the lion's share of votes in all categories of brand leadership. In the 2022 survey, IT Pros defined market leadership as support leadership by voting Microsoft as the leader in only those 2 categories. Red Hat was selected as the Server OS leader for price, performance, reliability, and innovation.
VMware dominates voting for Enterprise Server Hypervisor and HCI Software
VMware was voted the leader in every category of brand leadership for Server Hypervisor and HCI Software.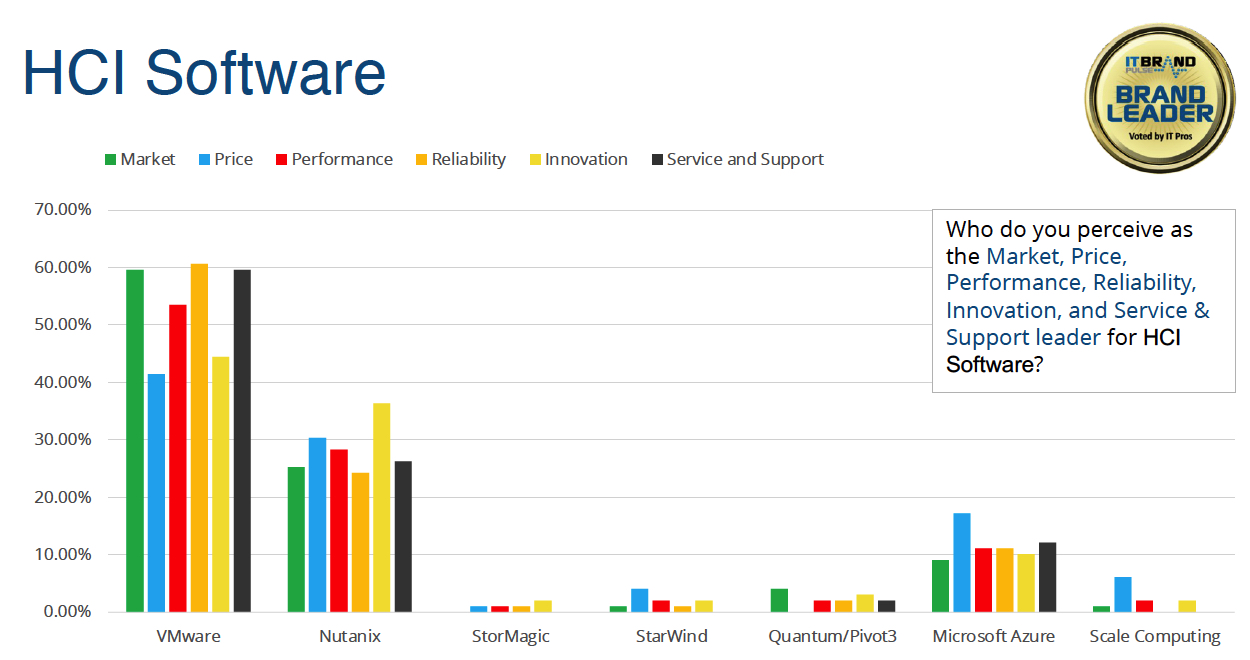 IT Pros vote VMware market leader for Hybrid Container Orchestration Platform
VMware was selected as the market, performance, reliability, and support leader for Container Orchestration. Red Hat OpenShift was chosen as the price and innovation leader.
Global IT Pro respondents to recent surveys include: American Airlines – American Express – Adobe Systems – Advocate Health Care – Aetna – AF Group – Air Force Space Command – Allstate – AT&T – BAAQMD – Bank of America – Beckman Coulter – Boeing – Baylor College of Medicine – Bosch – Boston Scientific – Brinker International – CA Department of Insurance – Capital Group – Caesars Entertainment – Celanese Corporation – Citibank – City of Los Angeles – Combined Insurance – Coca-Cola – Colliers – Comcast – Cox Enterprises – CPS Energy – Daiwa Capital Markets – Dana Foundation – Daybreak Game Co. – Disney – DLL Group – Dow Corning Corp – Duke University – Edmunds – Encore Capital Group – EnerCare – Ensco – Exelon Corp. – ExxonMobil – EY – FedEx – First Acceptance Corp. – Four Seasons – Franklin Templeton – General Electric – General Motors – Great-West Life – GWDG – HCSC – Kaiser Permanente – Kingston – LANL – Library of Congress – Lockheed Martin – LRZ – Michael Kors – MIT IS&T – Morgan Stanley – NASA Ames Research Center – NIH – NBC/Universal/Comcast – NCR – Optum – Orbital ATK – Polycom, Inc. – Quicken Loans – Raytheon – Ricoh – Ryanair – Schindler Elevator Corp. Shaw Industries – Siemens Corp. – Snyder's-Lance – Spectrum Brands – Stanford University – Staples – Starbucks – States of AL CT, LA and MT – Time Warner – TMZ – Torchmark – Tiger Corporation – T-Mobile – UCLA – United Health Group – U.S. Dept. of Labor – U.S. Navy – UPS – Veolia – Verizon – Walmart – Weizmann Institute of Science – West Pharmaceutical Services – Yale – Yazaki.