j5create With Intel to Develop Next Gen USB4 Peripherals
With multi-port adapters
This is a Press Release edited by StorageNewsletter.com on June 23, 2022 at 3:01 pm
j5create, in computer accessories, and Intel Corp. are working together to develop one of the first USB4 multi-port adapters.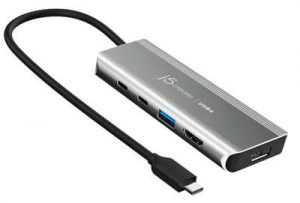 USB4 is the latest USB spec offering several improvements over legacy USB-C adapters including higher transfer speeds, more efficient bandwidth allocation between data and display protocols, as well as backward compatibility with older USB and Thunderbolt specs.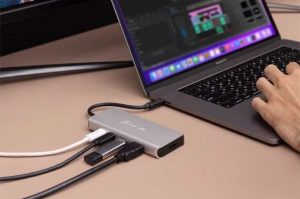 "We're thrilled to work with Intel to bring the latest USB peripherals to market," said Steven Lyu, COO, j5create. "We are always innovating to deliver high-performance solutions users have been anticipating through a variety of products, technologies, and design collaborations."
The USB multi-port adapters will be one of the first to incorporate the latest Intel USB4 controller, offering Thunderbolt compatibility and USB legacy support.
Set to release in 1Q22, these USB4 multi-port adapters provide efficient and dynamic bandwidth allocation up to 20Gb/s and dual 4K video support in addition to high-speed peripheral ports.
About j5create
It is in high-tech computer and mobile accessories, including docking stations, display adapters, monitor stands, networking, USB hubs, chargers, cables, video capture, webcams, wireless display, and enterprise and education solutions. It strives to create products that help improve people's everyday lives and turn to technological innovation to find solutions for day-to-day issues. With 4 main offices in countries around the globe, firm's goal is to provide products that empower people from all over the world – from individuals and IT professionals to digital nomads and entrepreneurs – to utilize their computers to their fullest potential and create an impactful experience.
Read also :