Synology DVA1622 2-Bay DL NVR Brings AI-Powered Video Surveillance to Homes and SMBs
$600, coming with Surveillance Station 9.0 video management system
This is a Press Release edited by StorageNewsletter.com on June 22, 2022 at 2:02 pm
Synology, Inc. announced the DL NVR DVA1622 as it expands its line of DL network video recorders with a solution for smaller deployments.
DL NVR DVA1622 front and rear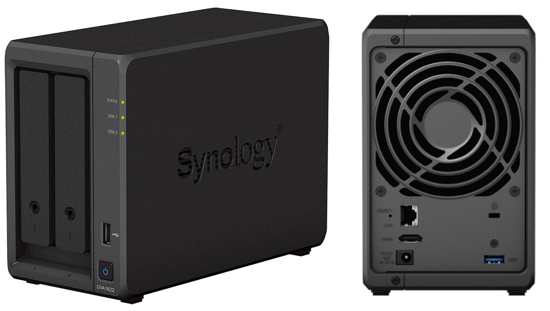 The company previously launched the 4-bay DVA3221 to put AI-powered surveillance in the hands of SMBs. For the first time, the 2-bay DVA1622 brings AI-powered analytics within reach of SMBs and households.
Tailored solution for local use
The DVA1622 allows home users, shop owners, and others to profit from up to 2 simultaneous smart analytics tasks while monitoring up to 16 cameras in small footprint. In addition, unlike its larger brother, the DVA1622 supports HDMI output for up to 16 streams on one screen and local controls via 2 USB ports, eliminating the need for a PC to monitor and manage your deployment.
"We designed the DVA1622 specifically with the needs of small and home users in mind," said Tony Lin, product manager, surveillance. "That doesn't mean right-sizing its capacity, but also adding additional features to make sure that it can be used with a monitor, mouse, and keyboard for an all-in-one, standalone surveillance solution." 
More than just threat identification
Deep learning video analytic (DVA) tasks can help enhance security by actively identifying specific threats as configured. They also reduce the effort of securing premises by providing more accurate and filtered alerts. For instance, it will only notify users of movement by people or cars. DL analytics can help automate aspects of site management by calculating occupancy and can also help generate statistics and other useful information.
Enhancing home security
Timely alerts are crucial to prevent break-ins. With 1 or 2 DVA tasks, homeowners can transform their home surveillance from simple CCTV recording to an active threat detection system that warns when suspicious activities are detected.
Many homes have lightly fenced gardens, driveways, sheds, and ground floor rooftops from which thieves can force themselves in. However, setting up motion detection for open areas can lead to many false notifications as animals, deliverers, and other inputs trigger alarms.
The DVA1622 supports Intrusion Detection and can correctly identify when humans or vehicles cross preset boundaries, such as fence tops, and in which direction they are crossed. People and Vehicle Detection scans feeds for humans or cars and sends alerts when these enter or linger in an area for a certain amount of time.
Click to enlarge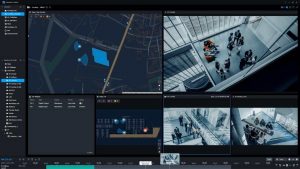 Secure surveillance ecosystem
The DVA1622 comes out of the box with the Surveillance Station 9.0 video management system. With support for more than 8,300 new and older camera models, and more models through ONVIF conformance, migrating from other solutions is a breeze. Easy setup wizards automate configuration to get you up and running in no time. Surveillance Station further offers integration with I/O modules, audio systems, door controllers, and other surveillance devices to make security systems truly interactive, including with other Synology systems.
Surveillance data can be kept safe in case of disaster with automated backups to the company's NAS and by dual recording from IP cameras to a second device or to the cloud with C2 Surveillance. Protecting video recordings against theft, intrusion, or unauthorized use is with footage and device encryption, HTTPS and SRTP support, live watermarking, and integrity authentication tools.
Need the DVA1622 as part of a larger deployment? With Surveillance Station Centralized Management System (CMS), several to hundreds of the firm's DVA, NVR, and NAS devices can be managed, operated, updated, and protected from a central management server. Process video at the edge while keeping central control, and maintain your servers remotely from a single console.
Availability
The DVA1622 is available through the company's resellers and partners at an MSRP of $599.99.
Storage bays (max. bays)

2

4 (14) (1)

Memory (max. memory)

6GB DDR4

8GB (32GB) DDR4

Max. camera streams

16 (2)

32 (3)

Max. number of DVA tasks

2  (or 1 facial recognition task)

12 (4)

Local management

HDMI video output

Keyboard and mouse controls

–

External ports

1xHDMI, 2xUSB 3.2 Gen 1,
1x1GbE RJ-45

1xCOM, 3 USB 3.2 Gen 1,
4x1GbE RJ-45
(1) Expandable to 14 bays with 2×5-bay DX517 expansion units, available separately.
(2) Each unit comes with 8 Surveillance Device Licenses included. Additional licenses are required to support up to 16 IP cameras.
(3) Each unit comes with 8 Surveillance Device Licenses included. Additional licenses are required to support up to 32 IP cameras.
(4) Facial recognition, license plate recognition, and certain intrusion detection settings consume system resources equivalent to two DVA tasks.
Synology and surveillance
The company develops solutions in storage, surveillance, and networking. Since the launch of its signature Surveillance Station video management system, more than 2 million IP cameras have been activated in more than 60 markets worldwide. With more than half a million deployments currently active, Surveillance Station has become a big name in video surveillance. In 2022, the firm released Surveillance Station 9.0, consolidating advances while further pushing the envelope in ease of deployment, management, and operation.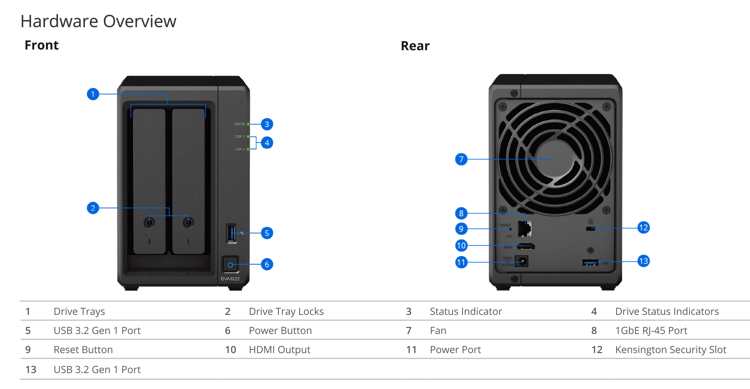 Click to enlarge