Synology HD6500 4U 60-Bay NAS Streamlined Up to 4PB Scalable Storage Solution
$17,000, over 6,688MB/s and 6,662MB/s in sequential RW speeds, with 2x10GbE RJ-45 ports, 3xGigabit Ethernet ports, and ability to expand up to 10 additional 10GbE SFP+/RJ-45 and 25GbE SFP28, or FC ports
This is a Press Release edited by StorageNewsletter.com on June 21, 2022 at 2:02 pm
Synology, Inc. announces the HD6500 NAS, the first of the HD series, designed for huge storage needs.
HD6500 front and rear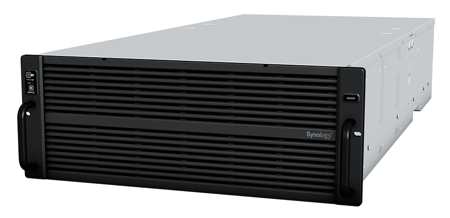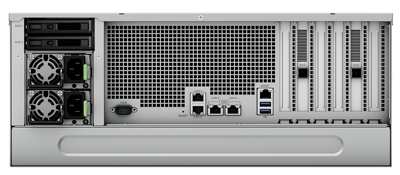 The 4U, 60-bay HD6500 streamlines petabyte-level storage with support for up to 960TB/chassis. It can be paired with up to 4 additional RX6022sas 60-bay expansion units for over 4PB of storage in 20U. HD6500 can deliver over 6,688MB/s in sequential read, and 6,662MB/s in sequential write (1).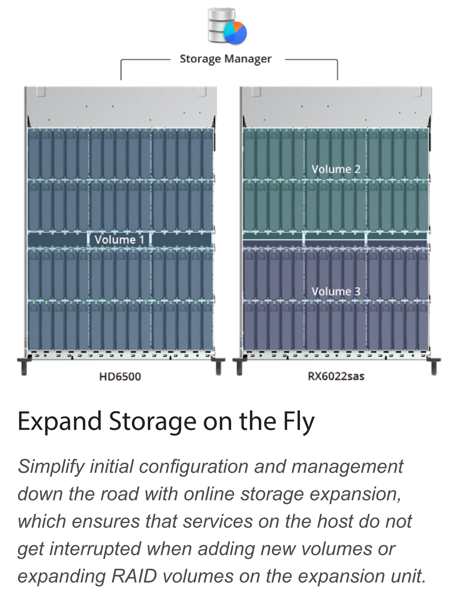 It makes a capable solution for scenarios requiring massive quantities of data such as large-scale storage for studios, large-scale video surveillance backup, and enterprise office PC backup.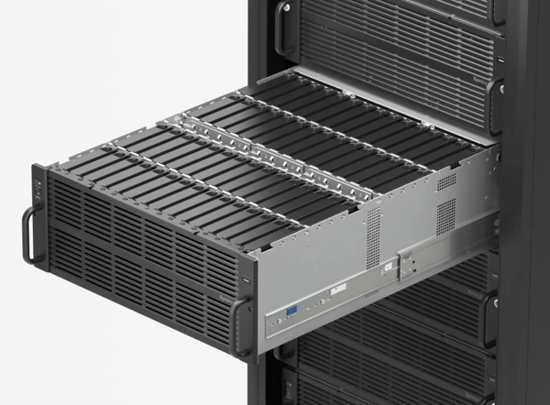 "An HD6500 system is really pushing the boundaries of scalable storage," said Jason Fan, product manager. "The simple nature of it, practically plug and play, makes it easy to integrate into any existing IT environment, no additional training needed. Running DSM 7.1, HD6500 features the same comprehensive data management and backup solutions that our customers currently heavily depend upon, but now in a super-sized package."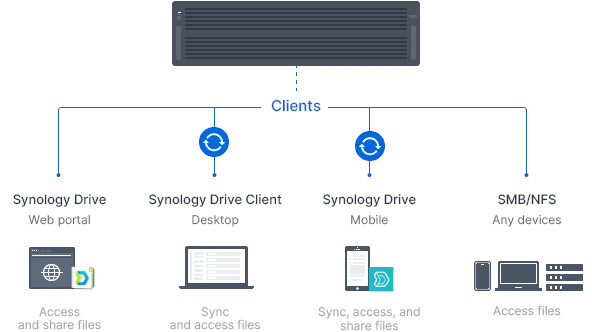 Massive scalability with reliable performance
Designed for use with the company's HAS5300 SAS HDDs, the HD6500's storage controllers, firmware, and OS have been optimized and thoroughly validated for long-term performance reliability and data integrity. The inclusion of dual power supplies, SAS multipathing support, out-of-band management support, and dual independent system drives provide redundancy to ensure consistent and dependable data and service availability.
Flexible connectivity options
With 2x10GbE RJ-45 ports, 3xGbE ports, and the ability to expand up to 10 additional 10GbE SFP+/RJ-45 and 25GbE SFP28, or FC ports, the HD6500 is equipped to scale with business demands.
The HD6500 is available through solution partners and channel networks at an MSRP of $16,999.99.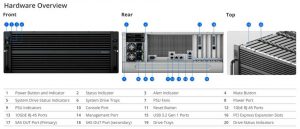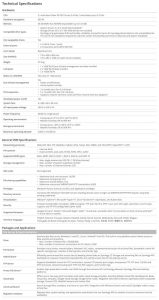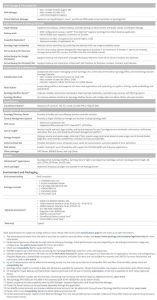 (1) Performance figures are obtained through internal testing by Synology. Actual performance may vary depending on the testing environment, usage, and configuration. See performance charts for more information.
(2) Refer to https://www.synology.com/compatibility for the latest compatibility information.