Qsan Empowers Smarter and Safer Districts in Budapest, Hungary
Alphasonic, in CCTV solutions, appointed as solution provider to design smart city project
This is a Press Release edited by StorageNewsletter.com on June 21, 2022 at 2:00 pm
"It is one of the most diffcult smart city projects we have been working on, and Qsan's products are our first choice, just as before. Qsan always meets all the requirements of high performance, scalability and flexibility," said Kiril Kirov, MD of Alphasnoic Kft.
Company Biography
One of the most densely populated districts in Hungary is famous amongst citizens and travelers with its fancy bars, street food delicacies, weekly farmer markets, and historic sites. After the smart city surveillance installation, the public safety and efficiency of each corner have been pushed to new heights.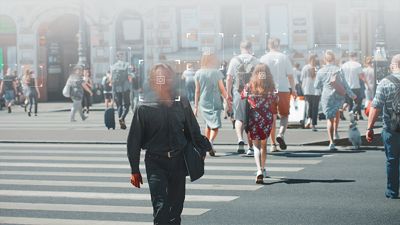 Challenge
Smart cities have been gradually actualized as an emerging trend in modern IT development, with surveillance being one of the major applications to enhance traffic management, urban mobility, and traffic safety and efficiency for every user. While video surveillance in smart cities offers safer communities, improved municipal services, and efficient city operations, the demand for storage is increasing. However, while higher resolutions and frame rates (e.g. AI, 4K cameras) push the limits of surveillance data volume capacity increasingly, the old method -storage footage in the camera itself – is soon becoming obsolete. As different cameras provide different storage footage depending on lighting conditions, scene details, and so on, the final amount of storage space the CCTV host requires for his deployment may initially be indeterminable. The need for flexible storage provisioning to share storage capacity between hosts and expansion possibilities on the fly emerge.
Solution
Alphasonic Kft, in CCTV solutions, was appointed as a solution provider to design this smart city project. Alphasonic deploys Qsan XS3224D with Axxonsoft. The centralized system is built with redundant 10Gb/s storage networks to the host, supporting 6 VMs hosts and 150 channels AxxonNext Professional with AI features. The installation was applied with 24 Western Digital 12TB SAS drives to offer 288TB raw capacity, enabling scale-up of up to 7PB with expansion: a single array XS3224D can actually support more than 4,000 cameras. Considering the possible periodic growth of capacity through the addition of new cameras, increased amount of data saving time requests and further deployment of higher frame rate cameras, the versatility of XS3224D makes it a futureproof fit for the solution.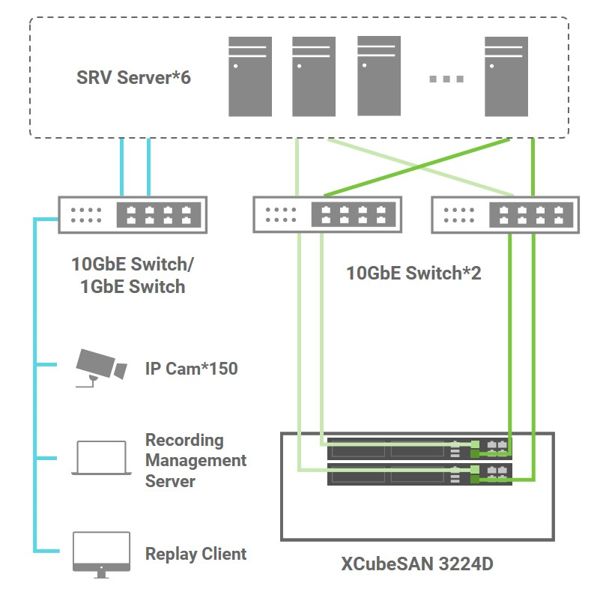 Benefits
The HA of XS3224D supports non-stop surveillance service to secure data with no single point of failure. The redundant 10Gb/s port, supporting iSCSI, as well as FC protocols offer the adaptability of expanding host connections. Scalability of up to 7PB and no-drive vendor lock-in design shows Qsan's compatibility with different brands and capability to follow the latest IT development to help customers choose what they really require flexibly.
"There is no doubt that Qsan's products are the best choice with its powerful features. We appreciate that Qsan easily resolves our challenges, and so does our customer," says Kirov. "We have been working on various projects with Qsan for more than 5 years. Qsan products are simple, reliable, secure, scalable, and optimized to be the ideal solution of various applications, such as mission-critical data centres, high-performance computing, virtualisation integration, or M&E environments."
Read also :