Fastest SSDs, at More Than 7GB/s Read Transfer Rate
Liqid LQD4500 on top with up to 24GB/s
By Jean Jacques Maleval | April 11, 2022 at 2:02 pm
Below we publish a table with all the 48 SSD models (on a total of 1,676 in our database) classified according to their read transfer rate, at 7GB/s and more.
Note that the read transfer rate is generally equal or greater than the write transfer rate, being the result of the rewriting of flash chips.
The winner is the model LQD4500 from Liqid, Inc., a PCIe add-in card in full-height full-length form factor, with PCIe 4.0 x16 NVMe 1.3 interface, RW up to 24GB/s, RW acces latency 80/20 milliseconds, up to 4 million IO/s, up to 61.53 PBW endurance, based on TLC NAND flash. It's also has the highest capacity in the list (up to 32GB).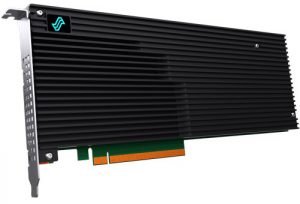 Behind this device, 2 models reach 13GB/s read transfer rate, all the other ones being at less that 10GB/s.
All the units were reelased in 2019 and later.
Most of them are based on PCIe 4.0 and NVMe, with only one with the current fastest interface PCIe 5.0 (Kioxia CD8), and most of them are integrated into in M.2 2280 form factor.
We published last March 24 a table with the highest capacity SSDs released up to now, from 10TB to 100TB.
Fastest SSDs, at More Than 7GB/s Read Transfer Rate
Click to enlarge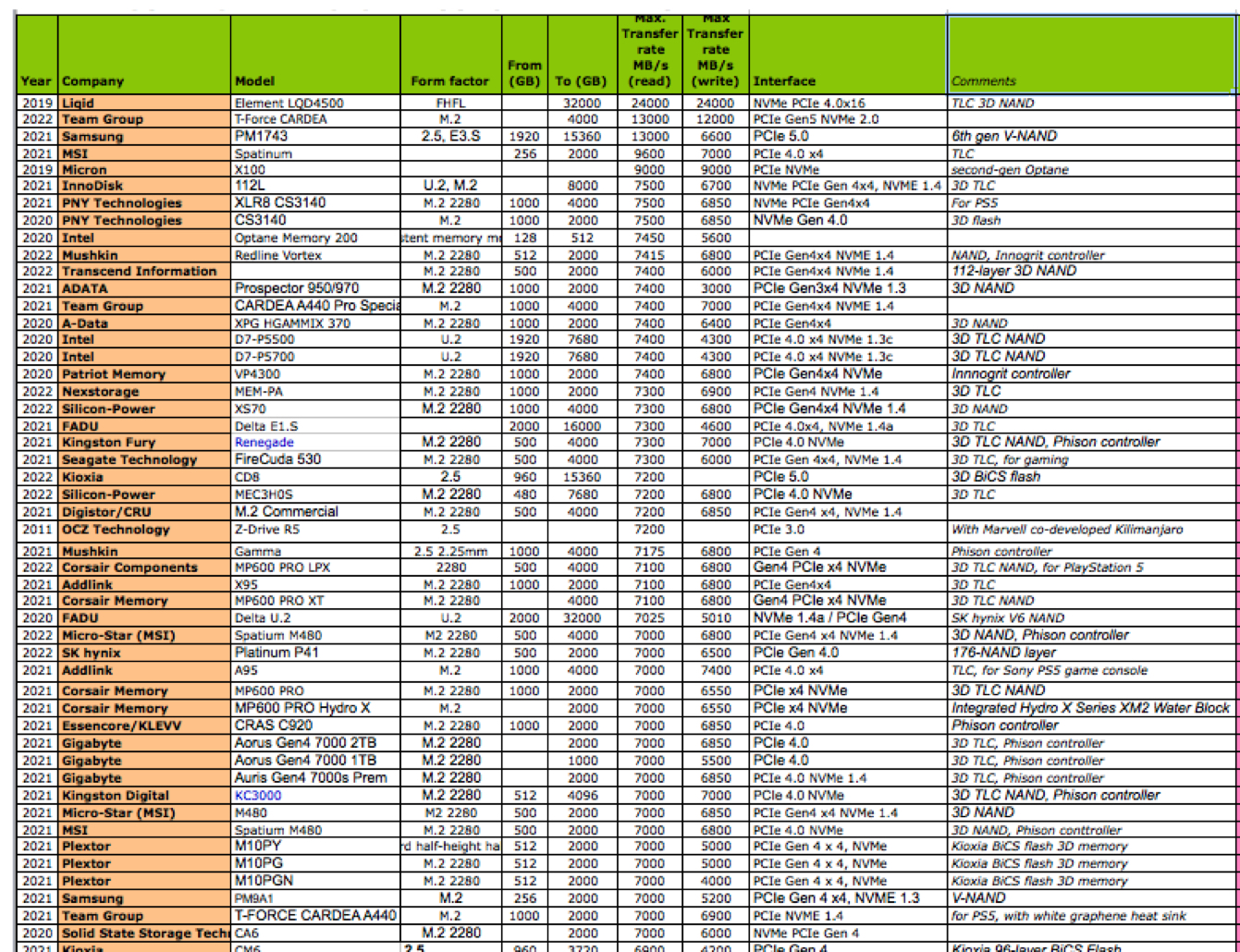 Read also :