Graid Technology V1.2 Software Updated for SupremeRAID SR-1000
Tri-mode support of NVMe, SAS, and SATA drives offering enterprises flexibility and performance
This is a Press Release edited by StorageNewsletter.com on April 5, 2022 at 2:02 pm
Graid Technology, Inc. announced their software release V1.2 for the SupremeRAID SR-1000 offering.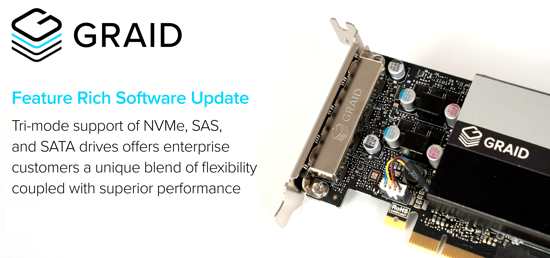 With multiple enhancements, this release contains features and software updates designed to give clients more flexibility, functionality, and better performance. Most of the enhancements are the result of users requests made over the past 6 months.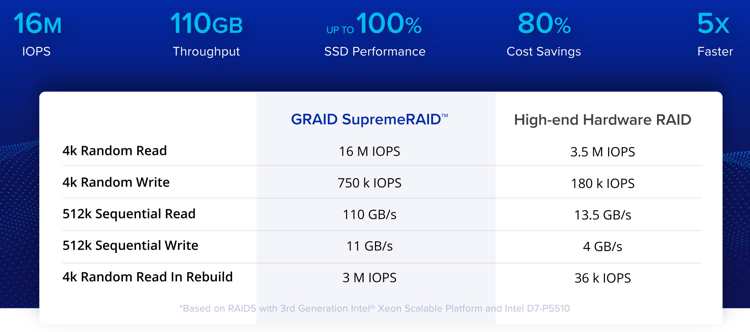 Among the enhanced features is Tri-mode data protection support for NVMe, SAS, and SATA drives coupled with the record-setting performance throughput that the firm's customers have come to expect. Tri-mode support for the SupremeRAID SR-1000 is available on Linux OS and will be available for the MS Windows server environment in the summer of 2022.
"The ability for our customers to now protect their data across all types of drive media while realizing the same performance benefits and ease of use provides them with a key competitive advantage. Graid SupremeRAID is quickly becoming the data protection solution of choice for tier one OEM's and data centers worldwide," said Leander Yu, president and CEO.
The V1.2 software release for SupremeRAID elevates the product that the company brings to the global enterprise market. Along with Tri-mode support, it also brings support for Self-Encrypting Drive configurations on NVMe, exporting virtual drives using NVMe-oF over TCP and RDMA, and the json format for Graid command output, to name a few. As the firm continues to expand their OEM, distribution, and integration partnerships, it will continue to work with customers and partners to explore options for additional functionality in future product and software enhancements.