Secure Remote Backup From UK With Classroom365 Backup Services
For schools and businesses
This is a Press Release edited by StorageNewsletter.com on January 14, 2022 at 2:02 pm
Established in 2008, Secure Remote Backup keeps critical school and business data secure and restorable in the event an IT disaster occurs.

The company's updated range of online backup services now includes a fully managed backup service, where the team will advise, install, support and monitor your offsite backup. Alternatively, your IT support can install and set up the software for completely independent control.
The remote backup for schools service is provided by Classroom365, whose team has been supporting schools across London and the South East since 2004.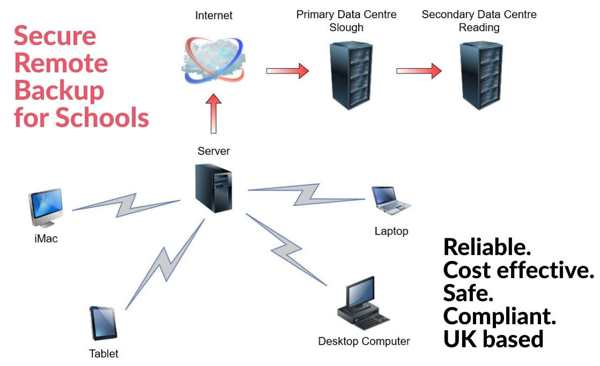 An offsite backup service is reliable form of protecting data from either accidental loss or malicious damage. The company should form an integral part of any business or school DR plan.

The offsite backup service is straightforward. Nightly at a convenient time, the software runs and initiates a connection to the first of the remote storage servers. The files that have changed over the day will be checked and backed up via a secure encrypted link.
Once completed, the data is replicated to a second remote backup data centre. The process is reliable and user have the option of just backing up selected critical data.
Alternatively, a complete server backup is possible, so a full restoration is possible within hours if the unthinkable happens and your server infrastructure fails.
Resource:
Secure Remote Backup for Business and Education technical informations