Storage Predictions for 2022 by Spectra Logic
Security IT priority as well as data availability, rise of hybrid cloud
This is a Press Release edited by StorageNewsletter.com on January 12, 2022 at 2:01 pm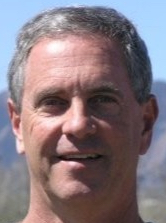 Prediction from David Trachy, senior director of emerging markets, Spectra Logic Corp.
 
Security will remain an IT priority in 2022
A major trend we will see in data protection is the continued focus on security for IT infrastructures. Due to the proliferation of ransomware attacks in 2021, many organisations are becoming more aware and diligent about the importance of ransomware protection, and 2022 will see an uptick in businesses looking for new methods and solutions that safeguard them from these types of attacks. A pivotal factor within those data storage solutions will be encryption, triggered and time-based snapshots to immutable storage, multifactor authentication, replication options, and of course, physical and virtual air gap.
 


Predictions from Betsy Doughty, VP corporate marketing
 
2022 will see data availability become a priority
With remote working on the rise, the ability to ensure data availability at any location at any time is becoming increasingly important. Organizations will continue to explore how best to integrate cloud into their IT strategies to enable low latency data availability in 2022. This will open the door to new methods of achieving this with distributed multi-cloud data management solutions capable of providing universal access and placement of data across multi-site and multi-cloud storage leading to highly efficient hybrid and multi-cloud workflows. The ability to integrate on-prem data storage with multiple cloud services using a single global name space will allow organizations much more agility, flexibility and data accessibility.
 
The rise of hybrid cloud
Though next year will see many companies aim to transition to storing all of their data in the cloud, some organisations (typically those with massive data sets, such as government, high performance computing, or driverless car companies), may still have a legal requirement to keep their data local in their own or data centre, or might have concerns about giving up their data to a cloud provider (where the cost of getting massive volumes of data out of the cloud is simply not viable form a cost perspective). However, the availability of distributed multi-cloud data management solutions will empower organisations with the choice of keeping some data on prem for control and compliance as well as some in the cloud for usage of cloud services and applications. So 2022 will be about giving organisations the ability to choose, with greater control of where their data resides while enhancing data protection and data usage, independent of the data's physical location.