Kanazawa University Selects Cloudian Object Storage
For managing and protecting research data
This is a Press Release edited by StorageNewsletter.com on September 15, 2021 at 2:00 pm
Kanazawa University has deployed Cloudian's HyperStore object storage software as part of anr initiative to strengthen the University's research infrastructure and support system, including big data management and analysis.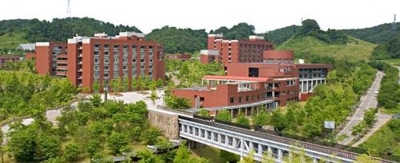 The solution enables the university to store and protect its sensitive research data on-premises and scale as this data grows.
With origins dating back over 150 years, Kanazawa University's basic philosophy is to be an education-oriented research university open to the region and the world. To enhance its research infrastructure, it decided to use the GakuNin RDM platform, a research data management service provided by the National Institute of Informatics that enables secure data management and sharing among laboratories and collaborators across organizations.
Currently, GakuNin RDM provides 100GB of capacity per researcher as standard storage free of charge. However, because this is insufficient capacity for advanced research, the university recognized that it would need a much more scalable storage foundation for managing and protecting its data, particularly sensitive data that could not be stored in a public cloud.
After looking at different on-premises storage options, it decided to deploy Cloudian's HyperStore object storage software.
"Cloudian has a proven track record in Japan and overseas," said Takuya Matsuhira, a senior technical staff member of the information systems division, engineering and technology department, Kanazawa University. "Based on this and our own evaluation of HyperStore, we determined that it was the best solution for meeting our on-premises data management and protection needs. GakuNin RDM uses the S3 API to connect to external storage, so HyperStore's fully native S3 compatibility made the integration easy. In addition, because we have a hybrid cloud model with public cloud storage for less sensitive data, Cloudian's S3 compatibility gives us the flexibility to move data to and from our public cloud storage in the future."
Currently, the university allocates storage space to each user, and HyperStore's multi-tenancy and interface make it easy to operate. In addition, HyperStore can issue IAM and S3 API access key IDs and secret keys to each user, which provides data security.
Although Kanazawa University's infrastructure modernization project is just getting started, the university is already pleased with what it's seeing.
"HyperStore is delivering the scalability and cost efficiency we need to support our research objectives," said Yoshihiro Takata, associate professor, academic system division, emerging media initiative, Kanazawa University. "Most importantly, it's enabled us to create an environment where highly sensitive research data can be securely managed on-premises and easily connected to GakuNin RDM."
Moving forward, Takata hopes to share this experience and know-how with other universities and expand their research data management efforts.
"In the future, we believe that educational data transformation initiatives will require a new teaching materials data management (TDM) infrastructure, and we are looking forward to using HyperStore as a storage platform to safely store both sensitive research data and next-gen teaching materials data within the university," he said. "We are also excited about the further evolution of HyperStore, including technologies that will help us better utilize our research data an gain greater analytical insights from it."
Read also :