Adata Prospector 970 and 950 PCIe M. 2 Up to 2TB SSD With High TBW
$800 for 950 (1TB) and $1,500 for 970 (2TB)
This is a Press Release edited by StorageNewsletter.com on July 27, 2021 at 2:02 pm
Adata Technology Co Ltd. unveiled the Prospector 970 and 950 PCIe SSD.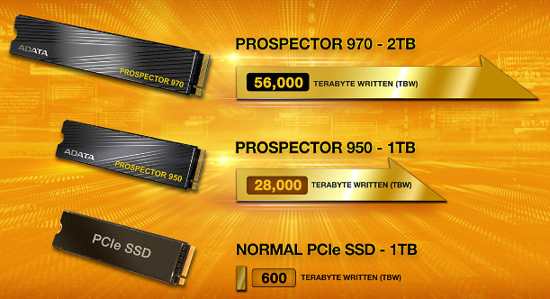 Geared toward Chia coin farming (a.k.a. plotting), the SSDs sport high capacities of up to 2TB, read and write performance, and durability.
Endurance for Chia farming
Unlike other cryptocurrencies that are based on a 'proof of work' system, Chia coins follow a 'proof of space and time' system that is less energy-intensive and requires plentiful HDD space for storage plotting. To meet the requirements of Chia farming, the firm has developed the Prospector series. Designed for continuous operation, the SSDs are durable. The Prospector 970 has a TBW value of 56,000 while the Prospector 950 has a value of 28,000, which are at least 40c higher than ordinary PCIe SSDs. TBW directly measures how much can be written cumulatively into a drive over its lifetime. What's is more, the Prospector also sports a high Program-Erase (P/E) cycle rating. An SSD's P/E cycle indicates its lifetime based on the number of P/E cycles it can endure.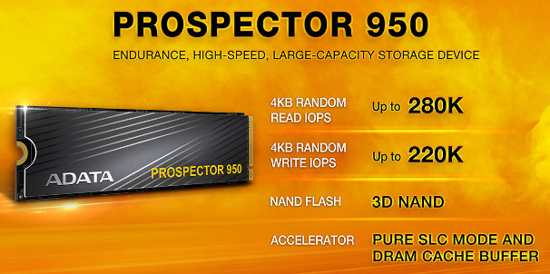 Performance for plotting
Besides endurance, the Prospector series also offers the performance Chia farming demands. The 970 utilizes PCIe Gen4x4 and complies with NVMe 1.4 to deliver sustained transmission speeds of up to 7,400MB/s. The Prospector 950 adopts PCIe Gen3x4 and complies with NVMe 1.3 to deliver sustained read and write speeds of up to 3,500/3,000MB/s. They both support the latest Intel and AMD platforms and are for both desktop and notebook PCs. Beyond its core performance parameters, the Prospector 950 also features random read and write speeds of up to 300,000/240,000, Pure SLC cache, and DRAM cache buffer.
Integrity, security, and reliability
With LDPC (Low-Density Parity-Check Code) error correcting code and AES 256-bit encryption, the Prospector series ensures a high level of data accuracy and security for Chia farming. For reliability, every component inside Prospector series SSDs have passed screening and testing to ensure the quality and dependability. The Prospector 970 and Prospector 950 also comes backed by a 5-year warranty for additional peace of mind.
The Prospector 970 will be launched in September 2021.
Availability:
Prospector Series SSDs will be available on Amazon and the company webstore.
Pricing:
• Prospector 950 1TB/$799.99
• Prospector 970 2GB/$1,499.99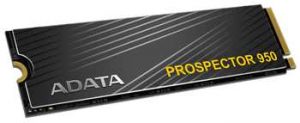 Read also :