Start-Up's Profile: Graid Technology
Into NVMe-oF RAID solution
By Jean Jacques Maleval | May 21, 2021 at 2:32 pm
Company
GRAID Technology Inc.
Location
HQ in Santa Clara, CA, R&D center in Taipei, Taiwan
 
Founded in
April 6, 2020
Financial funding
$2.5 million pre-A, closed in April 2021, investors being Gigabyte Technology, Capital TEN II Inc., Paragon Investment Corp., and SpartLabs 
 
Revenue
Minimal as company is pre-launched
 
Main executives
Leander Yu, founder and CEO, former CEO/CTO of SDS company Bigtera acquired by Silicon Motion Technology in 2017
Henry Chang, CTO, former chief architect of Bigtera
Thomas Paquette, VP of OEM and channel sales
Daniel Fields, VP of enterprise sales
Number of employees
15 
 
Product
SupremeRAID card, hard and software solution that protects direct-attached flash storage and also those connected via NVMeoF with 3x~40x performance compared with market leaders and with low TCO, according to the company. It can add features like compression, encryption and thin provisioning via software update. The card can deliver 6 million IO/s and 25GB/s throughput. It doesn't require extra cabling to connect SSD disks to card, eliminating the costs of refactoring existing hardware system, and avoiding another potential point of failure.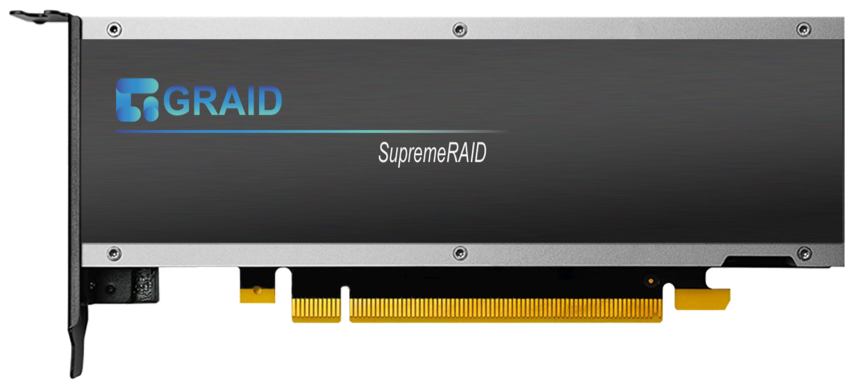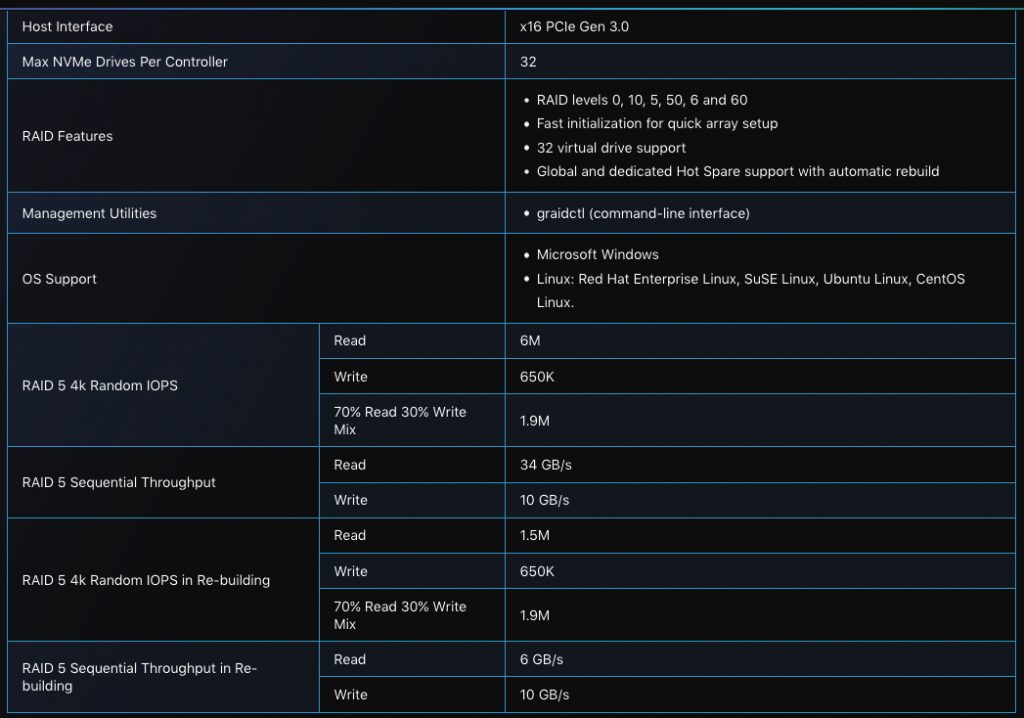 Performance


Software-Composable Infrastructure Ready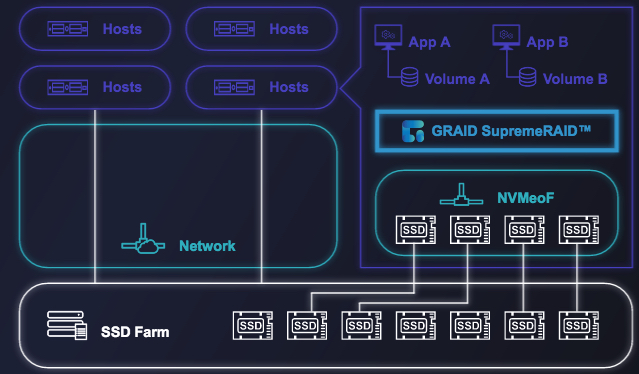 To be released in
June 30, 2021
 
Price
Around $2,400
Roadmap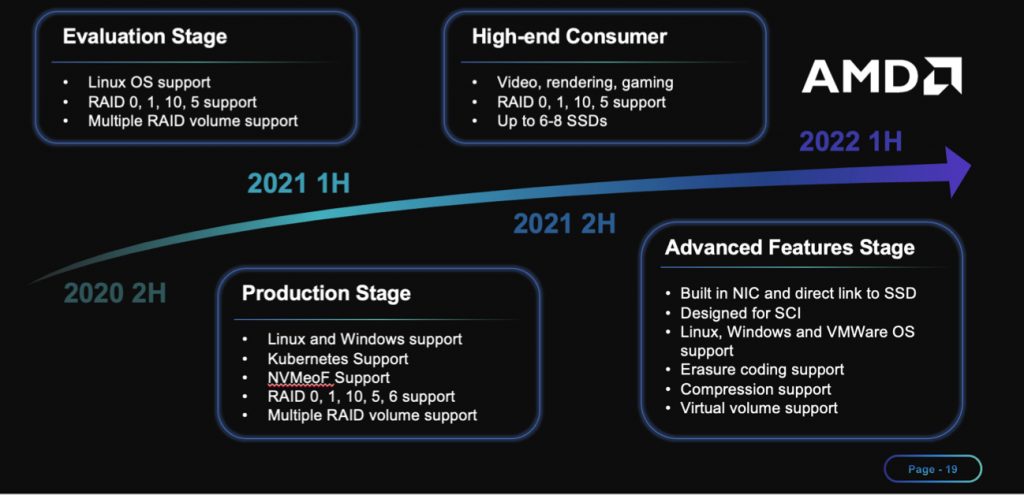 Partners
Including Kioxia, Gigabyte, and Seagate
 
Distributors and OEMs
Including Gigabyte, Proware Technology, EDOM Technology, and Foxconn
Applications
To replace existing RAID card and SDS solution for NVMe SSD environment to get better performance and lower TCO
 
Target market
Enterprise and datacenter
 
Competitor
Broadcom/LSI