Unknown Defense Contractor Chooses Trenton Systems and NGD Systems
For secure edge server with 2.3PB of NVMe storage ready for ISR aircraft
This is a Press Release edited by StorageNewsletter.com on April 7, 2021 at 2:31 pm
Project
A major defense contractor1 needed a secure edge server paired with compatible JBOD enclosures capable of managing, at most, 2.3PB of incoming data from a resource-demanding intelligence, surveillance, and reconnaissance (ISR) aircraft.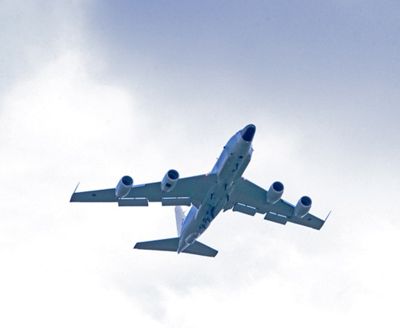 32TB NVMe SSDs with computational storage and sustained 27GB/s read and write speeds were desired features for this customer, as was the ability of the completed solution to withstand snowmelt.
Trenton Systems, Inc. had the rack mount computing solution in mind: the BAM Server, situated in an 8U rack with 3 of Trenton's ruggedized JBOD enclosures, which can hold up to 24 NVMe SSDs or NVMe computational storage drives (CSDs) each.
Problem
Trenton is no stranger to crafting performing host servers and pairing them with NVMe storage arrays managing hundreds of terabytes of data at fast read and write speeds, but it was more than 2PB of NVMe computational storage that the customer needed and with which Trenton had to contend to develop a useful solution.
For assistance in the computational storage realm, Trenton tapped its technology partner NGD Systems, Inc., a manufacturer of NVMe-based computational storage drives (CSDs), for their advice, expertise, and ultimately, their 32TB NVMe CSDs, which process data internally and thereby reduce movement of large amounts of data to the host server, where data is read from storage into memory and processed by the CPU. The CSD architecture relieves part of the memory and CPU burden and frees up their usage for other tasks.
The finished server-JBOD computing solution is a fast, durable rugged computer.
Goal:
Choose a host server with enough horsepower to manage the onslaught of data coming its way
Pair the host server with a trio of NVMe storage arrays capable of supporting 2.3PB of data
Contact NGD Systems to acquire reliable high-capacity CSDs to use in the JBOD enclosures
Ensure the solution's resistance to snowmelt
Account for the customer's SWaP requirements throughout the design and manufacturing processes
Challenge
Creating a performing computing solution capable of managing and storing 2.3PB of NVMe-supported data on approximately 72x32TB NVMe CSDs in real time, at 27GB/s, and from a SWaP-optimized, short-depth rack mount configuration able to withstand snowmelt would prove a rigorous endeavor for any rugged server manufacturer.
A computing solution combining that much NVMe computational storage with those read and write speeds, 2.3PB of storage capacity, and a snowmelt-resistant level of durability is virtually unheard of.
But Trenton has ownership over the design, manufacture, assembly, testing, and support of its made-in-USA computers, meaning it has free reign to experiment and create never-before-seen computing solutions like this one.
Result
Trenton paired its BAM Server with 3 ruggedized JBOD enclosures containing, in total, 72 of NGD Systems' 32TB NVMe computational storage SSDs, or 24 drives each, making for quite the high-capacity NVMe storage array. The complete solution was housed in a SWaP-optimized, short-depth rack, ready to be rolled on and off the ISR aircraft in seconds. And to enhance snowmelt resistance, Trenton coated the system's components in-house.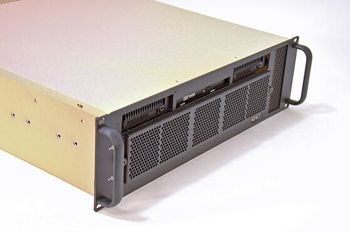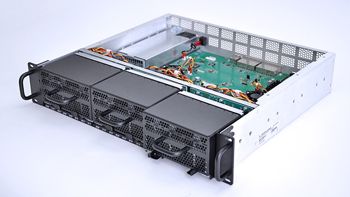 The BAM Server, its JBOD enclosures, and NGD's NVMe CSDs are designed, manufactured, assembled, tested, and supported by Trenton and NGD, respectively, in the US. Trenton solutions has up-to-15-year life cycle, revision control, customizable BIOSes, and lots of PCIe slots.
The solution outlined in this case study and other Trenton solutions are SWaP-optimized and cybersecure with hardware, firmware, and software protections, including secure supply chain practices and procedures, a Counterfeit Protection Program (CPP), supplier quality surveys, software security suites, FIPS 140-2 drive encryption, firmware-, memory-, and CPU-level anti-tampering and secure code signing fortifications.
1 Due to strict non-disclosure agreements, the vandors are prohibited from mentioning company and/or project names.
Read also :