Dell EMC PowerEdge XE7100 Storage Server Improves Scalability and Efficiency
Analyzed to provide context as to where device sits in terms scalability, efficiency and flexibility
This is a Press Release edited by StorageNewsletter.com on April 5, 2021 at 2:33 pm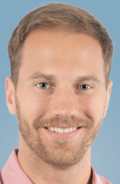 By Matt Ogle, technical product marketer, Dell EMC PowerEdge solutions, Dell Technologies, Inc.
Nothing seems to grow faster than the need for storage. With IoT, image, and video objects feeding 'big data' analytics systems, that growth curve can be steep as new systems are placed online. Dell Technologies, Inc. has engineered its latest storage server with a focus on high-density, high-capacity storage customers.
PowerEdge XE7100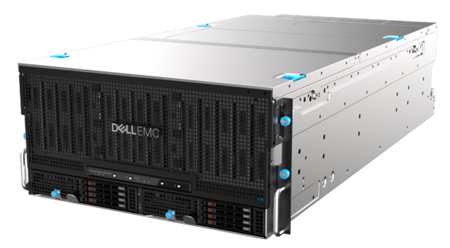 Recently, Dell Technologies commissioned Tolly to study the specs and characteristics of its Dell EMC PowerEdge XE7100 and provide analysis and context as to where the device sits in terms of advancing the industry.
Tolly found that the storage server provides significant scalability and efficiency benefits both compared to prior gen systems and compared to current gen systems of a competitor. The unit provides module server sled options that allow for high-performance optimization for specific application focus areas such storage/archival, intelligent video analysis (IVA), and media streaming.
This analysis contrasted the PowerEdge with the specs of a leading competitor. As you shall see, the XE7100 showed scalability benefits as well as efficiency advantages. As we say in the report, 'More is more… and less is more' – the benefits are manifold.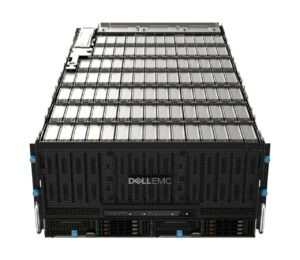 Scalability
Let's start with scalability. The XE7100 supports 100 disks in total. It is top-loading with rows of mostly 15 disks per row. That capacity is 67% greater than a leading competitor. Filling a 42U rack with eight of the 5U PowerEdge XE7100 units gives you 800 disk drives in a single, standard-size rack. Some storage providers require racks with unusual dimensions. Such racks can cause complexity in the data center and reduce physical space available between rows of racks.
So, it is important to note that using a standard-size rack, the number of drives supported per rack with the PowerEdge XE7100 is 33% greater than a leading competitor. The units now support 18TB drives and this provides for a massive 14.4PB of storage in a single rack.
Efficiency
Where many storage servers are 4U, the fact that the XE7100 is 5U provides additional efficiency at the rack level. That is, 8 units of the XE7100 fill a 42U rack where it would require 10 units of a 4U storage server to fill the rack.
And the efficiency of the XE7100 extends to its power and cabling requirements as well. Dell has optimized power supplies and the cabling that goes along with power. And, because fewer units are required to fill a rack, that benefits of that optimization extend beyond the unit to the rack overall.
Where a leading competitor requires 4×1,600W power supplies per unit, the XE7100 requires only 2×2,400W power supplies which reduces cabling complexity, allows the user to optimize expensive infrastructure items like power distribution units (PDUs) and reduces energy consumption.
At the unit level, that is a 50% reduction in power supplies required that, at a rack level, is a 60% reduction in power cables. Dell provisions 25% less power per unit and 40% lower total power per rack. Reducing cabling needs reduces overall complexity of data center and rack management.
Data centers are 'forever' – and, thus, optimizing operational costs can cast a long shadow and provide 'forever' benefits. There is an increasing focus on 'sustainable' data centers. Power consumption and energy efficiency are at the core of providing that kind of sustainability. Reductions of 25% power per unit and 40% per rack can provide far reaching benefits with respect to better power efficiency and these benefits only increase as more existing units are replaced by the XE7100.
Flexibility
Not all storage deployments are identical. The type of data and the activities planned can warrant different processing options. The Dell solution offers 2 different server sled options each of which can be further customized for a particular storage application. The XE7100, powered by 2nd gen Intel Xeon Scalable processors, can be deployed with a single XE7440 full-width sled or up to two XE7420 half-width sleds with various options available for each.
Conclusion
The Dell EMC PowerEdge provides high-density disk capacity with fewer units required per rack. The firm's approach provides fewer power cables per unit and per rack along with lower power provisioning at both levels.
Full report available at both the Dell and Tolly report sites (registration required).
Click to enlarge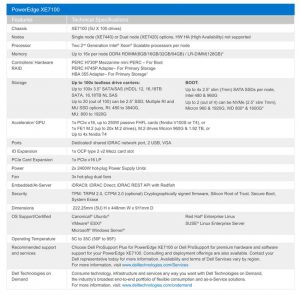 Click to enlarge