Teledyne LeCroy OCP Cloud SSD Compliance Suite
Integrated with SVF Pro, Enduro test platform, used by solid-state storage suppliers, to provide level of functionality, performance, and for testing enterprise storage devices
This is a Press Release edited by StorageNewsletter.com on November 20, 2020 at 2:06 pm
Teledyne LeCroy, Inc. announced the OCP Cloud SSD compliance suite, with support for the feature set required for hyperscale data centers.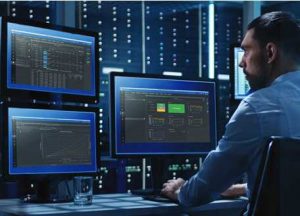 The company's compliance suite is integrated with SVF Pro, Enduro test platform, used by solid-state storage suppliers, to provide a level of functionality, performance, and for testing these enterprise storage devices.
The newly-ratified Open Compute Platform (OCP) Cloud SSD spec was developed by Facebook, Inc. and Microsoft Corp. to address large hyper-scaling applications and align the industry as a whole. These alignments should lead to improved throughput and latency.
To further support OCP in the industry, the firm's Austin Labs, a third-party test and validation center for storage devices will offer customized OCP cloud test services to help their customers deliver tested products to market on time and within budget. The Austin Labs is designed for highly accelerated testing, interoperability, and validation of enterprise products and solutions.
The Cloud SSD Compliance Suite is available soon.
Read also:
Teledyne LeCroy Summit T516 Protocol Analyzer for PCIe 5.0 and Compute Express Link x16
Capturing full x16 link width traffic at 32GT/s for analysis of high-performance devices and systems
November 6, 2020 | Press Release
Teledyne LeCroy Summit Z5166 Protocol Exerciser PCIe 5.0 With Compute Express Link
Simplifies design validation and interoperability stress testing for high-speed (32GT/s at x16 link width) devices and systems.
September 21, 2020 | Press Release