Qnap QuTScloud Software-Defined Cloud NAS Available From Azure Marketplace
Through license subscription
This is a Press Release edited by StorageNewsletter.com on November 20, 2020 at 2:04 pm
Qnap Systems, Inc. announced that QuTScloud – a software-defined cloud NAS solution – is available from the Microsoft Azure Marketplace through a license subscription.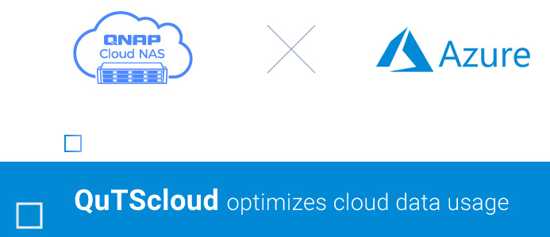 Azure Marketplace is the latest cloud marketplace to support QuTScloud, joining other cloud marketplaces including AWS and Alibaba Cloud.
For organizations that store most of their data on the cloud but lack a management system to capitalize on their digital assets, they can create a VM on Azure to deploy QuTScloud. A cloud-based NAS provides universal storage and file management that optimizes cloud data usage and also streamlines cross-site collaboration for offices with hybrid clouds.
"QuTScloud's availability on the Azure Marketplace allows us to have an extensive global reach within the Cloud NAS industry," said Aseem Manmualiya, product manager, adding, "Azure is one of the most popular cloud platforms in the world and QuTScloud will assist businesses managing SaaS-enabled workloads in the cloud to optimize their data usage and cost effectiveness."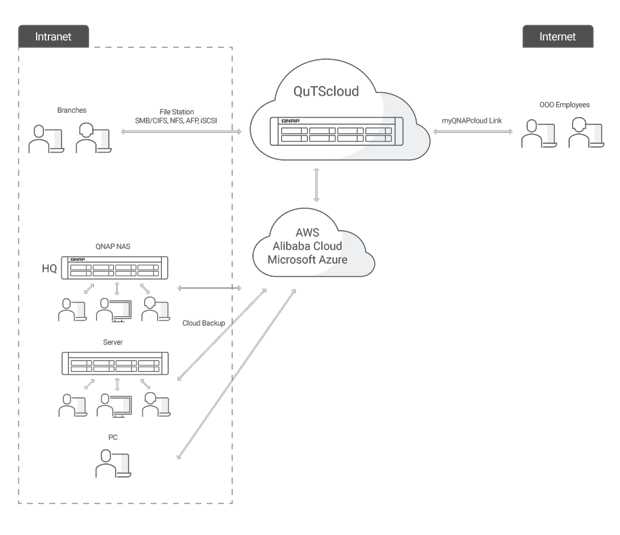 QuTScloud can be setup and started in 3 steps:
QuTScloud provides users with a near-identical user experience and feature set as QTS, the company's NAS OS. It includes the App Center that offers a range of free apps for boosting QuTScloud functionality and adding more features.
Key features of QuTScloud include:
Access files using CIFS/SMB, NFS, AFP, and iSCSI protocols.

Mount data to QuTScloud from cloud storage (via HBS, HybridMount or VJBOD Cloud).

Streamline backup and restoration processes with snapshots and versioning.

Find files with Qsirch, the firm's NAS search engine.
Read also:
Availability of Qnap QuTS hero h4.5.1 NAS OS With 128-bit ZFS File System
Adds support for WORM auto-committing, VM live migration, Wi-Fi WPA2 enterprise, Azure Active Directory Domain Services (Azure AD DS), QuLog Center for centralized log management and QuFirewall for network security.
November 13, 2020 | Press Release
Qnap Cloud NAS Solution QuTScloud
Available on Alibaba cloud marketplace through license subscription
November 12, 2020 | Press Release
Qnap QuTScloud Cloud NAS Solution Available in AWS Marketplace
Provides solution to optimize cloud-based data usage, and also allows users to benefit from services and functions of NAS.
August 26, 2020 | Press Release
Qnap QuTScloud, Virtual NAS Solution for Running QTS NAS OS on Server Virtualization Platforms
Available through license subscription, can be implemented on enterprises' private data centers as VM thosted on hypervisors, including Linux KVM, Hyper-V and VMware ESXi.
August 14, 2020 | Press Release