Instana Automated Monitoring and Tracing for Google Cloud Run, Cloud Storage and Cloud PubSub
Automated support for application monitoring on multiple serverless infrastructure platforms
This is a Press Release edited by StorageNewsletter.com on November 20, 2020 at 2:05 pm
Instana, provider of APM and Observability solutions for cloud-native and microservice applications, announced the ability to monitor and trace applications using Google Cloud Run, Pub/Sub and storage technologies.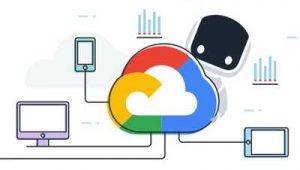 Like other technologies supported by the company, automated monitoring and tracing occur with zero configuration and no sampling. This is true for all three new pieces, including Google Cloud Run, the container and function as-a-service platform.
While the firm has always managed applications running on Google Cloud Platform, this is the first time that platform specific details for Google Cloud technologies is available through its automated monitoring and tracing. It's also a first application monitoring tool to have complete automated support for application and infrastructure performance monitoring for Google Cloud Run applications.
"As organizations push their applications to run faster and operate more efficiently, they're taking advantage of cloud-based software infrastructure platforms such as Google Cloud Storage, PubSub and Cloud Run," said Chris Farrell, observability strategist, Instana. "With the ability to automatically monitor performance and trace requests through complicated messaging and serverless systems and all the way to the back end, Instana provides the actionable information needed by Dev and Ops teams to ensure their applications running on Google Cloud Platform operate at the desired service levels."
Click to enlarge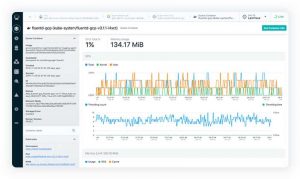 Another important platform the company is debuting monitoring for in this announcement is Google Pub/Sub messaging middleware. It's critical to Ops and Development teams to see how applications perform across messaging systems, including the performance of message queues. Having PubSub support will make a quick troubleshooting process with Instana faster and easier.
The last piece of today's announcement includes the ability to monitor and trace requests into the Google Cloud Storage platform. As micro-service applications grow more complex and functionality is split among different services, storage technologies have grown in popularity, but can be overlooked by traditional monitoring tools. Having visibility all the way to back-end storage allows the company to provide a complete picture of applications and transactions to its users.
Click to enlarge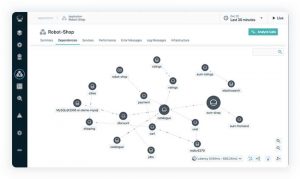 The company's Enterprise Observability platform, powered by automated Application Performance Monitoring, discovers and maps all services, infrastructure and their inter-dependencies automatically. It ingests all observability metrics, traces each request, profiles every process and updates application dependency maps in real time to deliver the context and actionable feedback needed by Dev+Ops to optimize application performance, enable innovation and mitigate risk to help them add value and efficiency to the pipeline.
The Google Cloud Platform technology monitoring and tracing capabilities are available in Instana's SaaS and self-hosted products.
About Instana
It is a provider of Observability and Application Performance Management solutions for cloud-native micro-service applications. Its Enterprise Observability Platform, powered by automated APM, ingests all observability metrics, traces every request and profiles all processes continuously and automatically, delivering the actionable information with full context to Dev+Ops to help them optimize their application performance and pipelines.