Spectra Logic and French Dalet Collaborate
Combining Galaxy Five with BlackPearl to deliver a certified end-to-end media management solution
This is a Press Release edited by StorageNewsletter.com on October 13, 2020 at 2:06 pm
Spectra Logic Corporation established a collaborative relationship with Dalet SA, a French company in media workflows.
Dalet joins Spectra's certification program to deliver an integrated solution that combines Dalet Galaxy five with Spectra's BlackPearl object storage platform, providing a media asset management platform that extends from content creation to asset preservation.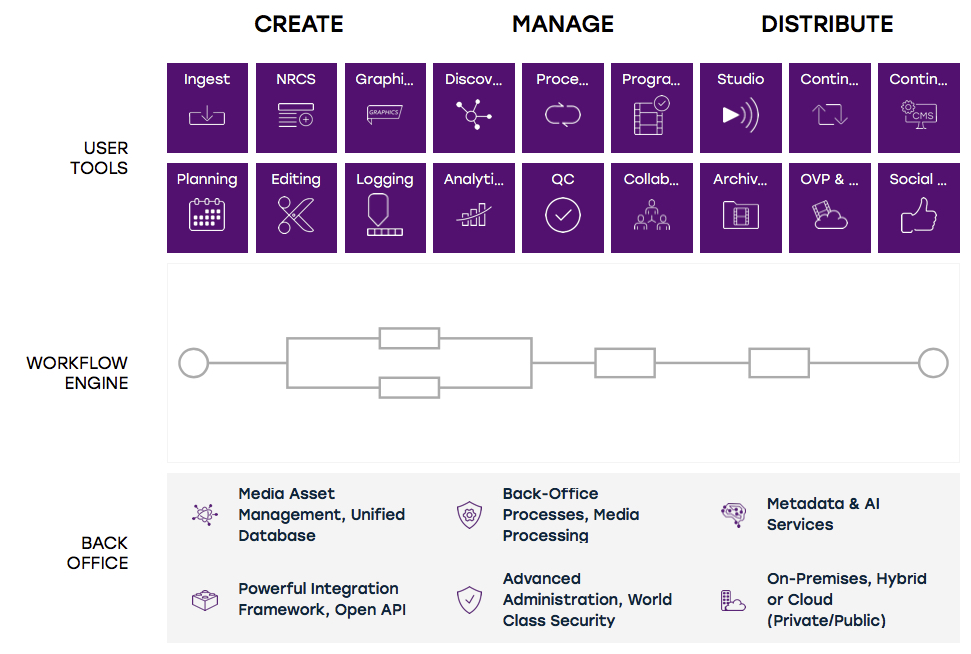 Bringing greater efficiencies and ease of use to users in M&E, the joint solution encompasses production, asset management, orchestration, storage tiering and intelligent lifecycle management, and delivers the following:
Plug-and-play media production and management workflows that simplify deployment and reduce the number of vendors, decreasing overall costs and enhancing support 
Software that facilitates simple storage tiering and lifecycle management  
Flexible architecture that adapts to evolving business needs so customers can leverage both on-premise and cloud storage 
Multi-tenancy applications that work simultaneously to share or isolate content on a single storage platform 
The Spectra BlackPearl and Dalet Galaxy five solution enables media assets to be discoverable and functional from anywhere, whether the assets are video, audio, text, files or graphics.
Designed for numerous concurrent media workflows, Spectra's BlackPearl eliminates the need for expensive third-party middleware by integrating with a range of production, automation and asset management applications. Dalet Galaxy five is the latest evolution of the its Galaxy Media Asset Management (MAM), workflow orchestration and editorial platform that unifies the content chain by managing assets, metadata: workflows, and processes across multiple and diverse production and distribution systems.
"We're delighted to team up with a recognised industry leader like Spectra Logic whose market expertise aligns with ours to support M&E clients by helping them optimise, share, store and monetize their multimedia content," said Bea Alonso, product marketing director, Dalet. "The tight integration of Dalet Galaxy five and Spectra BlackPearl provides media professionals with the ability to achieve faster access to assets, simpler workflows, enriched collaboration, improved content sharing and enhanced multi-tier storage to give them a competitive edge."