Asustor 12-Bay Lockerstor 12R Pro and 16-Bay 16R Pro Rackmount NAS With 9th Gen Xeon Quad-Core Processor
$3,100 for 12R Pro, and $5,000 for 16R Pro (diskless)
This is a Press Release edited by StorageNewsletter.com on July 30, 2020 at 1:55 pm
Asustor Inc. has announced the rackmounted Lockerstor 12R Pro and Lockerstor 16R Pro equipped 9th Gen Xeon E-2224 3.4GHz Quad-Core processor.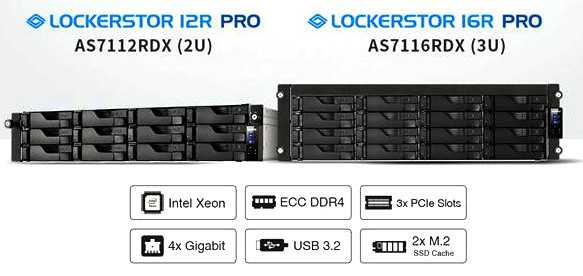 They come with 8GB DDR4-2666 ECC UDIMM and supports a maximum of 128GB, improving computing power and system stability of VMs and Docker applications. In addition to the 4xGbE ports, they provide 3xPCIe slots that support 10/25/40/50GbE network cards and SAS cards increasing speeds. The variety of I/O include 6xUSB 3.2 Gen2 ports, of which 4 are Type-A and 2 are Type-C, and dual M.2 slots for SSD caching.
Lockerstor 12R Pro

Lockerstor 16R Pro

The 80 Plus Platinum 550W dual redundant power supplies and 4xGbE ports can be configured with failover to ensure the reliability of power supply and transmission, and also through high power conversion efficiency (up to 94%), provide high-efficiency power supply and virtualized storage stability, allowing enterprises to control costs and protect the environment. The 45xGbE ports combined provide up to 451MB/s and 451MB/s read and write speeds. The Lockerstor 12R Pro and 16R Pro support up to 192TB and 256TB respectively and the support for large amounts of storage space fully accommodates rapidly increasing storage needs, meeting the needs of the present and the future simultaneously.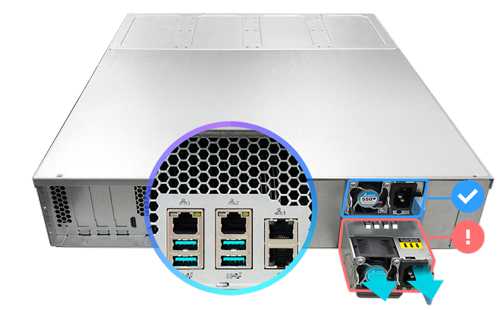 They equipped with ADM NAS OS. The UI of ADM enables network administrators to manage company data quickly and share data across a variety of platforms and environments. These NAS are equipped with both enterprise-grade hardware and software as well as being compatible with VMware, Citrix and Hyper-V storage environments, integrate with iSCSI/IP-SAN, NFS or an existing IT environment and provide a cost-effective storage solution for business. In addition, the company's MyArchive cold backup technology turns NAS HDDs into cold storage HDDs for safekeeping. Accessing content, backing up and sharing terabytes of data is a breeze.

The 2 NAS not have computing and massive storage capabilities, and also protect investment by guaranteeing tkem NAS for 4 years. This series provide companies increased productivity and a cost-effective purchase, maximizing their benefits, and achieve sustainable growth with the firm.
The Lockerstor 12R Pro and 16R Pro retail for $3,099/US – £3,499/UK and $4,999/US – £4,799/UK.
Lockerstor 12R Pro
Click to enlarge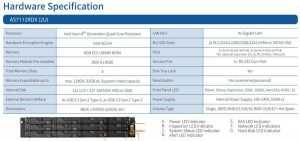 Lockerstor 16R Pro
Click to enlarge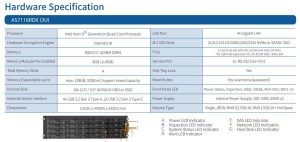 Main specs:
CPU: Intel 9th gen Xeon E-2224 3.4GHz Quad-Core processor

8GB DDR4-2666 ECC UDIMM RAM

12 or 1 2.5″ or 3.5″ HDD bays

Dual M.2 NVMe slots

4xGbE ports

Link aggregation speeds of 451MB/s read and 451MB/s write

4xUSB 3.2 Gen2 (Type A), 2xUSB 3.2 Gen2 (Type C)

3xPCIe Gen3 (8Gb) slots, support 10/25/40/50GbE network cards and SAS cards

Dual 550W 80 PLUS Platinum power supplies

Lockerstor 12R Pro maximum volume size of 192TB

Lockerstor 16R Pro maximum volume size of 256TB

Supports HDD hot-swapping

Supports RAID-0/1/5/6/10, single, JBOD

Supports system migration

Supports Btrfs MyArchive drives
Read also:
Asustor 2-Bay Lockerstor-2 and 4-Bay Lockerstor-4 Desktop NAS With Celeron J4125 Quad-Core Processor
With 2xM.2 NVMe SSD slots and dual 2.5GbE ports, 3xUSB 3.2 Gen 1 ports, 2xUSB 3.2 Gen 1 ports on rear, and 1xUSB 3.2 Gen 1 port on front with One Touch Backup
July 17, 2020 | Press Release
Availability of 10-Bay Lockerstor 10 Pro Desktop NAS With Xeon Processor From Asustor
3.4GHz quad-core processor, 8GB DDR4-2666 ECC SO-DIMM RAM, dual M.2 PCIe NVMe or SATA SSD for SSD caching, single 10-GbE and triple 2.5-GbE ports, one front USB 3.2 Gen1, two USB 3.2 Gen2, hardware encryption and RAID-0/1/5/6/10, single or JBOD
June 10, 2020 | Press Release
Asustor ADM 3.5 no More in Beta
Brings together all system-related settings and new snapshot features for MyArchive.
May 22, 2020 | Press Release