StorONE Updated S1 Enterprise Storage Platform
Helping ensure that data centers can standardize on software to reduce cost and complexity while increasing performance
This is a Press Release edited by StorageNewsletter.com on April 9, 2020 at 2:27 pm
StorONE, Inc. announced that the latest version of its S1 Enterprise Storage platform is available, helping ensure that data centers of all sizes can standardize on the software to reduce both cost and complexity while increasing performance.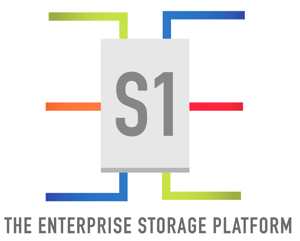 With this release it also announces a commitment to a quarterly based release cycle typical of a modern R&D team.
The platform simplifies organizations' storage infrastructures while reduces costs. It provides IT professionals with a solution that exceeds the objectives of SDS, creating a storage platform the meets all present storage needs and is ready for innovations. The 2Q20 release of the S1 Enterprise Storage platform adds features that further provide performance, robust enterprise storage services and unified protocols to address any storage use case. It is available at no charge to existing customers and subscribers.
Among the features are: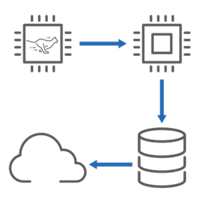 S1:Tier: provides the ability to move data across multiple tiers of storage. Where most solutions on the market can only transfer data between two tiers, S1 can move data from Optane or NVMe flash to high-density SAS flash storage, like QLC, to HDDs and then to the cloud for long-term archive.

S1:Snap: zero-impact, unlimited snapshots achieve higher value with the ability to tier older snapshot data to less-expensive HDD-based or cloud storage. The ability to tier snapshot data, in addition to production data, furthers the company's capability to lessen the need for a separate backup solution.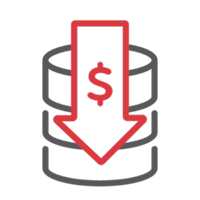 S1:Object: an ability that enables S1 to create a volume that supports object storage via the S3 protocol. Adding object storage support completes the use-case picture for the S1 Enterprise Storage platform. Now a single S1-powered storage server can support performance (one million +) IO/s storage running on top of FC or iSCSI. It can also deliver cost-effective, high-capacity NAS or object storage via NFS, SMB or S3. All these protocols and use cases run under the same storage platform and enjoy the same features and benefits.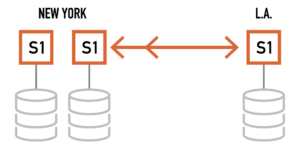 S1:Replicate: is distinct in its ability to provide replication flexibility. Source and target storage clusters can have different drive redundancy settings, snapshot data retention policies and drive pool types. This flexibility enables organizations to have a less-expensive investment at their DR site than is possible with competing, less-flexible solutions.
S1:Replicate provides asynchronous, semi-synchronous and synchronous replication of data from one StorONE system to another. Asynchronous replication acknowledges when the writes complete locally and to the local TCP buffer. The semi-synchronous replication setting acknowledges when data is written locally to the remote TCP buffer. Synchronous replication acknowledges when data is written locally and to the remote storage system.
"Our 2Q20 release broadens the appeal of our Enterprise Storage Platform to a wider range of data centers. These data centers are looking to lower costs by balancing their investments in flash, hard-disk-drives and the cloud," said Gal Naor, co-founder and CEO. "Our new asynchronous replication capabilities, combined with our existing HA feature, enable the platform to provide enterprises the ability to recover from both internal and regional disasters. Our tiering capability found in version enables organizations to drive down the cost of capacity and enhances our existing S1:Snap to provide cost effective, long term data retention."
The release also includes enhanced support for NVMe SSDs. S1 can place NVMe SSDs in a separate drive pool so that administrators can put the performance drives in a different drive pool than SAS-based SSDs. If NVMe SSDs are available, the S1 platform will automatically place the S1 metadata on them to further accelerate performance.
"Our vision is to provide IT with the power to become Storage Heroes by eliminating the cost and complexity of enterprise storage while meeting all the organizations performance and capacity demands. The 2Q20 release of the Enterprise Storage Platform is another step in fulfillment of the vision with the delivery of S3/Object storage support, which means we can now deliver on almost all the primary enterprise use cases. – from high performance to maximum capacity to the cloud," said George Crump, CMO. "With S1, IT professionals can meet all the storage infrastructure demands placed on them by their organizations without compromising on features or breaking their budget."
Crump and Ittai Doron, R&D team lead, StorONE, demonstrated these features found in the 2Q20 release and how those features can enable IT professionals to be 'Storage Heroes' during a live webinar on Tuesday March 31. Register for the webinar.
Resources:
Blog: Reduce Storage Costs and Risks     
Blog: Lowering Cost Per IOPS
Read also:
StorONE Offers Free Enterprise Storage Platform
To organizations impacted by Coronavirus until June 30
April 2, 2020 | Press Release
StorONE Buys Storage Analyst Firm Storage Switzerland
Founder of acquired company George Crump joins acquirer as CMO.
March 4, 2020 | Press Release
StorONE Storage Software Platform Earns Microsoft Certification
After completing Windows compatibility testing
December 19, 2019 | Press Release