Studio Network Solutions Nomad-A Remote Workflow Free Utility for Users of EVO Shared Storage System
Helps creative teams work from anywhere.
This is a Press Release edited by StorageNewsletter.com on March 26, 2020 at 2:22 pm
Studio Network Solutions LLC (SNS) released Nomad, a free utility for users of the EVO shared storage system.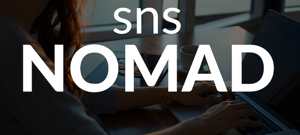 In response to the Coronavirus pandemic, the company has fast-tracked development and released a new tool that enables more efficient work-from-home and remote use cases. Nomad leverages several features already enabled and running in the background on most EVO media storage servers. Adding Nomad to EVO's feature set means companies have an improved collaboration solution not just for their in-house team, but also for editors working virtually anywhere.

Part of Nomad is that it repurposes functionality most EVO users already have in place, making it much to take projects on-the-go-or to more efficiently retrieve them remotely-and continue working from anywhere.
For Premiere Pro and other apps
Nomad runs on any Mac or Windows computer. It is NLE-agnostic, but has extended functionality that makes it particularly effective for Adobe Premiere Pro projects.
"Our intention with Nomad is to put plans into actions and help guide our customers through this unprecedented time, offering our capabilities to assist them with their BC challenges," said Eric Newbauer, VP and CTO. "Demands for remote editing and r emote collaboration are now top-of-mind for post-production teams. Nomad provides an answer that isn't just relevant to current events, but aligns perfectly with our long-term vision of hybrid workflows that include in-house and distributed collaboration."
60 Bay + EVO Prodigy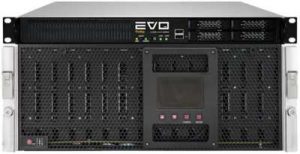 The company aims to provide the technology media professionals need so more time can be spent on creative output and less time struggling with media storage. Nomad is included with every EVO system, including EVO Prodigy, which starts at $3,799.
Nomad is available for EVO users running ShareBrowser 5.0.3 and Slingshot 1.2. The utility can be run in-house, or from a secure connection to EVO using a VPN or any remote connection software.
Blog: Announcing Nomad – The Emergency 'Work from Home' Utility (Free) for your EVO