Scale Computing in Partnership With Polish Distributor Alstor SDS
Hiring Thorsten Schaefer, regional sales manager, DACH and EE
This is a Press Release edited by StorageNewsletter.com on November 7, 2019 at 2:16 pm
Scale Computing, Inc. announced a partnership with VAD Alstor SDS Sp. z o.o. for its HC3 range becoming available to businesses across Poland and its neighbouring countries.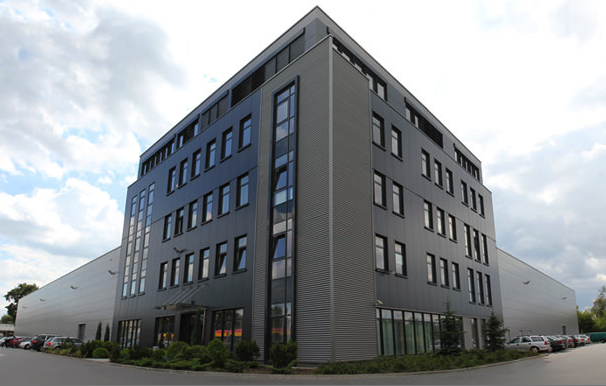 Alstor SDS, founded in 1987 and based in Warsaw, provides solutions and advisory services to small and medium resellers across Poland and its neighbouring countries. With over 1,000 partners, its storage solutions are deployable in various industries, including manufacturing and finance, as well as in commercial buildings across other verticals.
Scale Computing provides edge computing, virtualisation, servers, storage, and backup/DR in one complete platform. Since all of the components are built-in, including the hypervisor, there is no need for third-party components or licensing. Its all-in-one nature simplifies management and maintenance, which helps to streamline tasks, saving time and money. This makes it for industries that require IT infrastructure with performance and minimal management.
Alstor SDS identified a gap in its portfolio, and began research to fill it with an HCI vendor. After evaluating the market, it partnered with Scale Computing for its offering of edge-ready HCI, with its own virtualisation, in a single platform – something it had not come across before. It will be reselling products from the HC3 family including HC3 Platform, HC3 Edge, and HC3 Single Node.
As a Scale Computing distributor, Alstor SDS will also have access to the Scale Partner Community, which provides partners and distributors with the products, programs, and services required to address customer infrastructure needs.
Jerzy Adamiak, storage systems consultant, Alstor SDS commented: "Our customers require a solution that is not only enterprise but simple to operate, and able to be deployed and managed by small IT teams in remote locations. Scale Computing's offering is unique with the Polish market – bringing edge computing, virtualisation, servers, storage, and backup/DR into a single, easy-to-use platform. This new partnership means Alstor SDS will now be perfectly suited to address the challenges of businesses across Poland – we look forward to a long and prosperous relationship with Scale Computing."
"Alstor SDS is the perfect partner to help Scale Computing expand across EMEA into Poland," said Johan Pellicaan, VP and MD EMEA, Scale Computing. "The company offers a comprehensive range of storage solutions to meet customer requirements in the region, and we are confident that our HCI family will provide businesses across Poland with new and exciting opportunities to improve their IT infrastructure and encourage further innovation. Alstor SDS will also join our Scale Partner Community, and we look forward to working closely together to help grow each of our businesses alongside each other."

New hire, Thorsten Schaefer, regional sales manager DACH & EE, has over 15 years' experience in the IT industry and joined Scale Computing from StorMagic last June.