History (1989): Unbelievable! Miniscribe Shipped Bricks Rather than HDDs
Impunity massive fraud for several years and finally CEO in jail
By Jean Jacques Maleval | October 10, 2019 at 2:24 pm
It was one the biggest if not the biggest scandal in the history of the WW storage industry: to get better financial results, US manufacturer Miniscribe (Longmont, CO), registered sales bricks rather than HDDs (about the same volume and weight) in 1989. The managers rented a second warehouse in Colorado, where they personally packed 26,000 bricks into HDD boxes and shipped them to Singapore in order to shore up the inventory count. After the count was complete, they recalled those serial numbers as defective units, but instead of writing them off, they checked them into inventory, along with other failed drives that had been returned.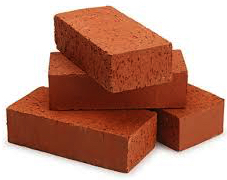 The HDD maker was founded in 1980 by Terry Johnson, who had a 20-year career in this business at PrairieTek as co-founder in 1985 (with Jim Morehouse), IBM, Memorex and StorageTek. Miniscribe became a major player when it won a series of contracts to supply IBM's PC division, becoming a second source to Seagate, and their subsequent rapid growth led to an IPO in late 1983, opening for trading in January 1984. He later helped found Colorado's start-up CoData with the intent of building a 3.5″ HDD with the capacity of then-standard 5.25″ drives. The company merged with Conner Peripherals in 1986. He died in the Northwest Territories, Canada, when his private aircraft crashed during his return from a canoe trip.
How could such a company, listed on the stock market, perpetrates with impunity massive fraud for several years, falsify financial reports and audits with company as prestigious as Coopers & Lybrand?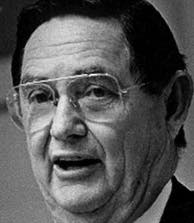 One of the ways used by some Miniscribe senior officials, including its former CEO, Q.T. Wiles, nicknamed Dr. Fix-It (he left the company in February 1989) to falsify book inventory, was to package bricks in 5.25-inch HDDs instead of drive mechanism and ship them to distributors, so that these items would be in-transit during FY87 physical inventory.
Even the maker of the bricks was discovered in Colorado by the investigators.
This investigation was initiated by Richard P. Rifenburgh, chairman and CEO who replaced Wiles last February and also by shareholders who have filed 13 lawsuits against the company. In September 1989, the 1,500-page report that followed this investigation cost $2 million and concerns the period between 1985 and March 1987. Only the summary was released, the entire report was sent to the U.S. Justice Department and to SEC.
Other embezzlements other than manufacturing hard brick drives were reported: for example, the shipping of obsolete parts to Singapore and Hong Kong that were repackaged or relabeled as active parts and included in the inventory.
Later, the company filed for Chapter 11 protection in the U .S. Bankruptcy Court in Denver for various charges from its shareholders and its creditors for falsifying financial reports and also for a significant loss that amounted to $116.1 million for $349.8 million sales or $3.59 per share during 9 months ended October 1, 1989.
Only the U .S. company was involved by Chapter 11, subsidiaries in Singapore and Hong Kong that manufacture most disk units were not concerned.
Merrill Lynch handled the Chapter 11 reorganization and recapitalization and the probable sale of the company for an estimated $160 million.
Rifenburgh expected to emerge from Chapter 11 in three to nine months.
Before that, the company laid off about 110 employees and relocated manufacturing operations in Singapore. The production of 5.25-inch Winchester drive was stopped in favor of new 3.5-inch models. To survive, Miniscribe was expecting a lot from its new 7000 series of 3.5-inch one-inch drives, storing 80 and then 120MB.
On May 1990, Maxtor, another computer disk drives maker, completed the acquisition of the assets of the Miniscribe, which continued to operate under Chapter 11 bankruptcy protection, for $46 million. In its previously announced offer, Maxtor pledged up to $30 million in working capital for Miniscribe, which will be called the Maxtor Colorado Corporation that would operate in Longmont, CO, but would be consolidated into fewer buildings to reduce overhead. Maxtor said it would also pay up to $4 million in cash and up to $2 million in Maxtor common shares to Miniscribe's creditors. Maxtor did not acquire any of MiniScribe's liabilities for lawsuits.
On September 1991, the SEC charged Wiles, as well as 15 other members of the company to pay back an amount totaling more than $10 million. He was at the top of the list with approximately $5.8 million charges.
On February 1992, a Texas judge overturned a verdict of more than $550 million to former bondholders of Miniscribe, defunct at this time, and the parties in the case reached a settlement. State district judge Roy Engelke said the verdict was not supported by sufficient evidence and was contrary to the great weight and preponderance of the evidence. The verdict by a state court jury in Galveston, TX, assessed $13.5 million in damages for the bondholders losses, $7 million in potential earnings and $530 million in punitive damages, designed to punish negligence. The punitive damages included $250 million vs. Wiles; $200 million assessed vs. accountants Coopers & Lybrand; $45 million vs. investment bankers Hambrecht & Quist; and $35 million vs. William R. Hambrecht, Miniscribe president and co-CEO.
Coopers & Lybrand issued a statement saying the judge's finding was a vindication of its position that it was a victim of a massive and collusive fraud by its former client, MiniScribe, and that any failures on its part were based on information deliberately misstated by MiniScribe.
Coopers & Lybrand also said the settlement means that the matter was closed. It did not disclose the terms of the settlement, but said it was 'pleased' with the resolution. It had issued a statement following the February 1992 decision that it was outraged by what it called a vastly excessive and unconscionable punitive award.
The suit, which is one of dozens that were filed against Miniscribe officers, directors and advisers, was brought by U.S. National Bank of Galveston and Galveston-based Kempner Capital Management on behalf of 152 investors who bought about $20 million of a $97.5 million Miniscribe convertible debenture offering from July 1987 through February 1989.
On June 1992, in a settlement of fraud suits former Miniscribe executives, investment capital firm Hambrecht and Quist, and accounting firm Coopers and Lybrand, have agreed to pay $128.1 million to creditors and shareholders of MiniScribe.
At one point, concealment efforts included shipping bricks packaged as disk drives to boost inventory numbers, according to the indictment, which was filed in Colorado in March, 1993.
Wiles was the second person to face criminal charges in the case. On June 1994, Patrick J. Schleibaum, Miniscribe's former CFO, was found guilty of two felony counts of filing a false statement with the SEC and insider trading before a federal jury in Denver.
The trial of Wiles began in July 1994 with opening arguments before chief judge Richard P. Matsch in US District Court in Denver. He faced three criminal counts of fraud related to the Miniscribe. Prosecutors alleged that he took part in a scheme to defraud investors by issuing false financial statements, then profited from stock sales. It also alleged that he illegally obtained a bank loan under fraudulent pretenses. He faced up to 15 years in prison and $750,000 in fines. He was sentenced to 4 years of jail and to reimburse the government $125,000 for the cost of incarceration. But finally he served only two and a half years in prison, returning home in 1999.
This article is an abstract of several news (and other ones) published on the former paper version of Computer Data Storage Newsletter.