Partnership Between Scale Computing and UK Neuways
For businesses who require IT security and support services managed
This is a Press Release edited by StorageNewsletter.com on October 4, 2019 at 2:08 pm
In 2016, Neuways, part of the Neustro Group, became a Scale Computing partner, beginning their journey together that would lead to a healthy pipeline of customer engagements and a long-term and continued partnership, including customers such as Sweyne Park School.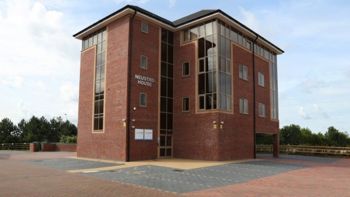 Neuways is a Managed Security Solutions Provider (MSSP), based in Derby in the UK, serving as a dedicated partner for businesses who require IT security and support services managed by experienced technicians. With more than 10 years of supporting over 200 companies worldwide, it knows that every company needs a bespoke approach to IT, based on its requirements.
Scale Computing HC3 software eliminates traditional virtualisation software, DR software, servers, and shared storage, replacing these with a fully integrated, highly available system for running applications.
Using patented HyperCore technology, the HC3 self-healing platform automatically identifies, mitigates, and corrects infrastructure problems in real-time, enabling applications to achieve maximum uptime.
Its simplicity, ease-of-use, HA, and low TCO makes HC3 an infrastructure platform for SMEs and distributed enterprises across all industries, including retail, manufacturing, healthcare, finance, and education.
Partnership benefits: 
Simplified channel enablement
Significant end-user cost savings and reduced latency
Technical skills training
On-going support
Instant data access for real-time analysis and insight
"Working with Scale Computing is like having them here in the business with us. They are an exceptionally supportive partner," said Michelle Catterall, business development director, Neuways.
The Partner Community – making it easy for partners to be successful
Operating as a 100% channel business means the partner community plays a pivotal role in the shared, long-term success between the company and its partners.
Simplification is not only at the heart of Scale Computing's products but it is also a core element of its culture. This is seen in the way the partner program is structured to help make partners more profitable as they increase investment with the company.
Partners are the primary contact for prospects and existing end-user customers, as well as the liaison between the company and the customer. With the support and tools provided through the partner program, partners can respond to a customer's requirements for product availability, delivery, technical support, and long-term follow-up.
Having a partner local to customers enables frequent and effortless contact, meaning a customer's current and future requirements can be addressed on an individual level, and the appropriate information, support, and services for Scale Computing products can be provided.
Partnership personified – Scale Computing and Neuways
As Michelle Catterall is best placed to understand the importance that supportive, committed, and specialised partners can have on the success of the business and its customers.
She commented: "We aim to help customers improve their way of working, through a consultative approach that offers enhanced IT services. Scale Computing allows us to meet these demands by offering a modern, scalable, simple, and cost-effective platform. We pride ourselves on building a deep understanding of the partner products we sell to customers, but there are occasions when you need that additional layer of support and service from the vendor.
"Whether this is during the early stages of the sales process, or after the product has been installed, the team at Scale Computing have been consistent in their excellent levels of support. They are as committed to our customers as we are, and that's not something you can be certain of from other vendors.
"They provide members of their local team to visit customer sites with us, working with us at every step of the sales process to help us win business. This is alongside technology and training they offer to help our team become experts in the use of their technology. In 2019, we've already had 35 engineers expertly trained by Scale Computing in the use of its solutions.
"We have used other providers from Scale Computing's market niche before, but none has offered the wonderful, effective simplicity of the team's approach. They are specialists in the true sense of the word."
Johan Pellicaan, VP and MD EMEA, Scale Computing, commented: "We are proud to have a close working relationship with Neuways, and indeed all of our partners across the world. Our channel partners have always been, and continue to be, the lifeblood of Scale Computing – we rely solely on them to get our solutions to the marketplace and into customer locations. We are 100% committed to helping our channel partners achieve their business goals and strive to make changes to our program in tangent with the evolving needs of the business landscape, to ensure our partners are always best positioned to succeed."
In 2019, Scale Computing expanded its MSP partner program with a pricing model that reduces CapEx through a per-node-per-month OpEx subscription license.
The program was created to boost partner profitability and enable partners to sell additional vital services that will meet growing customer requirements around DR-as-a-Service (DRaaS), Infrastructure-as-a-Service (IaaS), and Remote Management as-a-Service (RMaaS).
Pellicaan commented: "Scale Computing is committed to working with the channel in a true partnership, and our updated channel programme is a reflection of this as we strive to enable partners to maintain a competitive advantage. The market is dynamic, and channel partners need to adapt to meet new challenges and customer requirements. There is a growth in value-add services – organisations are looking to work with the latest market trends from the cloud, to DRaaS, RMMaaS, IaaS, AI, IoT, and edge computing. With our updated program we have enabled partners to offer a differentiated service in today's competitive market that is underpinned by simplified virtualisation."
Designed to meet the needs of its 100% channel approach, the partner program provides end-user cost savings and reduced latency, meaning businesses will benefit from instant data access for real-time data analysis and insight.
The program is also dedicated to simplifying channel enablement and is launched on the back of increased demand for HC3 platform across a growing number of use-cases by service providers and distributed enterprises.
Of this upgraded partner program, Catterall commented: "Scale Computing is perfectly aligned to meet many of our growing customer requirements and with the newly added ability to offer an OpEx-based pricing model, the technology not only suits our IT needs, but is also more flexible in deployment. The Scale Computing partner community is growing, and we are pleased to be able to offer enhanced services with competitive pricing models that solve the complexities around virtualisation. With the newly structured programme, we are confident that we can meet customer needs now and in the future.