Jef Graham CEO, Robin.io
Replaces Premal Buch, company records 600% Y/Y revenue growth.
This is a Press Release edited by StorageNewsletter.com on September 24, 2019 at 2:17 pm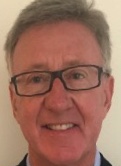 Robin.io (Robin Systems, Inc.), provider of hyperconverged Kubernetes solution, appointed its new CEO, Jef Graham, a seasoned Silicon Valley executive.
He brings many years of experience as an EVP for large public companies such as Juniper Networks and 3Com Corporation, plus two decades as a CEO of several privately funded start-ups such as RGB Networks and Peribit Networks. In addition to serving in executive management roles, he also currently serves on the board of directors of NetGear, a public consumer connectivity company in Silicon Valley.
Having created and driven new business initiatives in networking and cloud, he has raised amounts of venture capital and delivered exits for several Silicon Valley companies. Bringing his operational expertise to Robin.io, he will lead the company as it enters the next phase of its growth.
"I'm excited about the Kubernetes market, Robin.io's customer traction and the achievements of the company's very talented technical team. I look forward to scaling the business and helping organizations across the globe modernize their data infrastructure, bringing improved agility and greater cost savings," said Graham.
Rajeev Madhavan, general Partner, Clear Ventures, and lead investor in Robin.io will continue in his role as chairman. 
"We're excited to welcome Jef as our new CEO," he said. "With a track record of delivering business success, Jef will bring to Robin.io his go-to-market and operational talents to accelerate rapid expansion and increase our ability to help enterprises truly transform IT and DevOps by modernizing their data infrastructure."
Partha Seetala, founder and CTO, Robin.io, said: "We're thrilled to have Jef join our executive leadership team. Robin.io has seen more than 600% increase in Y/Y revenue growth. With the addition of Jef, we expect to continue this rapid growth."
"Today's global corporations are undergoing a major shift," said Sriram Subramanian, research director, IDC. "Initiatives to modernize enterprise applications are a huge priority and Robin is well-positioned to bring advanced data management and day-2 management capabilities to enable that. As Robin continues to deliver improved developer productivity and reduced costs, we expect to see customers realizing real business benefits."