UK Carrs Tool Steels Deploys Scale Computing HC3
With HC3 cluster as backbone of IT environment
This is a Press Release edited by StorageNewsletter.com on July 3, 2019 at 2:03 pm
Scale Computing, Inc., announced that UK based manufacturing firm, Carrs Tool Steels Ltd has installed a HC3 cluster as the backbone of its IT environment.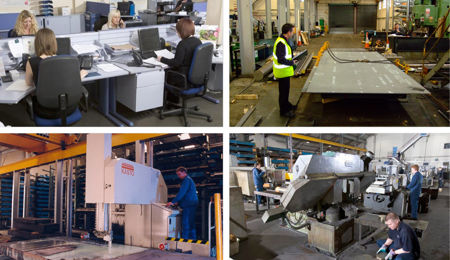 The deployment has enabled the firm to increase performance, improve BC and simplify management. The HC3 cluster is designed to be quick to deploy, self-healing and easy to use.
Founded in 1902, Carrs Tool Steels is an established high-value steel tool supplier and stockholder based in the Midlands. As an SME in a competitive landscape, IT is a vital component of the business' success, and the company runs an ERP system, which helps differentiate it from its competitors. The system offers accurate, fast, and easy to understand information, which precisely matches customer requirements. IT plays a critical component in supporting this system and its fundamental to the company's success that it has a robust system in place.
Carrs Tool Steels decided to look for an upgrade when its legacy solution started to reach end of life, hindering performance. As part of its decision to upgrade, the company opted for a converged solution, hoping to evolve and improve its overall IT infrastructure. Working with partner Belvoir Valley Solutions Ltd, the company purchased Scale Computing's HC3 platform.
Mark Mullaly, systems manager, Carrs Tool Steels, commented: "Since deploying Scale Computing our systems run so much faster. We needed a platform that would support our priority ERP systems and improve performance, with very little management time, and Scale Computing's solution does exactly that. From the point of view of moving IT forward within the business, it is a step change compared to what we had before."
Johan Pellicaan, VP and MD EMEA, Scale Computing, added: "Carrs Tool Steels relies on technology for its day to day operations and it's essential to the company that it can stay ahead of its competition and deliver on performance. The company is very focused on innovation and we are pleased that we have been able to deliver a platform that meets all of its requirements. The HC3 product is designed for businesses that are looking for simplified management, ease of use and superior performance, all within a reasonable price point. We are pleased that the Carrs Tool Steels is already seeing noticeable benefits. We look forward to continuing this journey with them."