British Pye Bank CofE Primary School Deploys Altaro
60% saving in storage space due to de-dupe
This is a Press Release edited by StorageNewsletter.com on June 19, 2019 at 2:20 pm
Pye Bank CofE Primary School chooses Altaro Software Ltd and enjoys 60% saving in storage space due to its deduplication.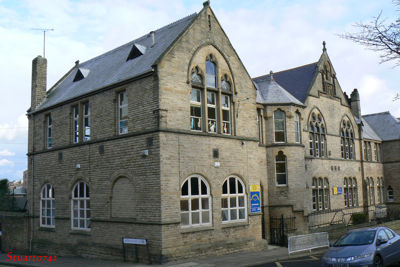 "Our previous backup solution was from another big name, but it was very dated. Now that we are using Altaro VM Backup, the speed difference is truly ridiculous, from a 2- to 3-hour backup to about 10 minutes, with the same data being backed up," exclaims Rob Spencer, network manager, Pye Bank CE Primary School.
This means the British primary school is completing its backups 94% faster than it used to, thanks to the functionality provided by Altaro VM Backup. The school is also saving 60% in its backup storage consumption.
"Our protected VM data is 2.24TB, and deduplication is around 60%," Spencer adds.
Altaro VM Backup provides augmented inline deduplication functionality that condenses data transfer size, resulting in time, backup and storage space savings.
Ease of Use
Pye Bank School, based in Sheffield, South Yorkshire, England has 74 employees. Although VM Backup was selected for the school's backups by the company that built the school's server, Spencer had previously been familiar with the product.
"I had previously tried the free version of the software and have been very impressed," he said.
That impression was validated once the school started using the software.
"I wouldn't use anything else," he affirms. "We are now 100% virtual server-based, and the ease of the backup in incredible."
Fuss-Free and Cost effective
What he loves most about Altaro VM Backup is its fuss-free approach and its reliability: "It just works, with no fuss. It's very intuitive and having the ability to test the backups via the sandbox is amazingly simple."
"The ability to backup our virtual machines, the space it saves on the backup, its speed, and also the ability to restore on a file level has been among the qualities that Altaro VM Backup has brought to the table for us," says Spencer, highlighting aspects that particularly stand out.
"The pricing is very competitive," he adds, noting that cost-effectiveness is an important factor.
Spencer recommends VM Backup to academic and other organizations: "The main advantage I see, among many others, is how easy and intuitive the software is."