iland Autopilot Managed Recovery for DRaaS Simplifies and Accelerates DR
Integrated with Veeam and Zerto, designed to accelerate application recovery in event of data loss or significant downtime
This is a Press Release edited by StorageNewsletter.com on June 12, 2019 at 2:26 pm
iland Internet Solutions Corporation announced the Autopilot Managed Recovery (DraaS).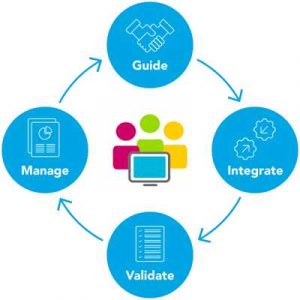 This upgrade to the company's DRaaS portfolio, Autopilot Managed Recovery is a managed BC solution, integrated with Veeam Software, Inc and Zerto Inc., that is designed to accelerate application recovery in the event of a data loss or significant downtime. The solution is designed for customers with limited internal DR resources and experience, giving them a recovery strategy that covers planning, onboarding, testing and ongoing management of DR.
In addition to providing top-to-bottom management over on-boarding, failover testing and change control, Autopilot Managed Recovery also delivers customer-defined, SLA-backed RTOs and RPOs with runbook documentation focused on application recovery, as well as enhanced visibility and reporting over key service metrics, service levels and overall service health.
"Autopilot Managed Recovery combines the best of Veeam and Zerto with iland's DRaaS portfolio to provide customers with a flexible DR solution that meets their unique and individual needs," said Justin Giardina, CTO, iland. "Whether it's self-service or a fully-managed DR solution, we've designed Autopilot Managed Recovery to work where, when and how it's needed, ensuring mission-critical applications and data are protected so our customers can focus on what matters most to their business."
Autopilot Managed Recovery for DRaaS is available from the firm and through its network of partners.
The company's support and integration with Veeam Software, Inc. and Zerto Inc. helps customers and resellers deploy and manage DR solutions faster with less demand on internal IT.
"In addition to its comprehensive pre-sales support, iland provides a complete DRaaS solution that's easy to implement and maintain with industry leading tools like iland Catalyst that helps determine if our customers are ready for the cloud and what they need to complete the journey." said Bill Franklin, director, cloud engineering, Avant Communications, an agent and channel sales enablement company. "We see this as a simple, yet complete white-glove, end-to-end service that simplifies recovery for our customers. Its tight integration with industry leaders like VMware, Zerto and Veeam makes this a trusted solution our customers can count on."
The company backs the Autopilot Managed Recovery with more than 9 datacenters around the world and expertise in data regulatory compliance in the United States and the UK. The solution joins a portfolio of cloud-based backup and DR solutions integrated closely with Veeam and Zerto.
Read also:
iland's DRaaS Solutions Available to KPN Business Customers
Across Dutch market
May 7, 2019 | Press Release
iland Upgrades Secure Cloud Console
Including integration with Veeam Availability Suite 9.5 update 4
January 28,  2019 | Press Release