History (1988): $1 Billion Company Anacomp to Acquire for $415 Million Xidex
In micrographics and magnetic media
By Jean Jacques Maleval | May 16, 2019 at 2:07 pm
In a joint announcement on July 12, 1988, Anacomp and Xidex had signed a letter of intent for Anacomp to acquire all outstanding Xidex common shares for $10 cash each.
The deal will settle around $415 million since more than 40 million shares outstanding are involved in this transaction.
Anacomp, a company specialized in microfilm and microfiche, is mostly interested in Xidex's micrographics and the Xidex magnetic media business will probably soon be sold by Anacomp who doesn't plan to remain in this highly competitive market, reducing in this way its debt taken for its acquisition.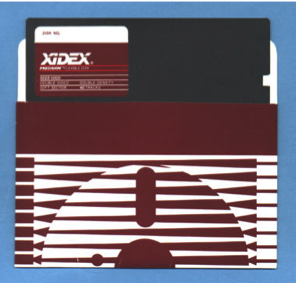 Computer Data Storage Newsletter wrote an article on May 88: "Xidex or the difficulties in becoming a one-billion company."
This acquisition will make Anacomp Inc. a more than $1 billion company and place it well up on the Fortune 500 list of industrial companies.
Anacomp was set up in 1968 by the late Dr. Ronald Palamara. It started out with data processing services and mainly computer output microfilm (COM), now the worldwide leader in this field. Lou Ferrero, who took charge of Anacomp after Dr. Palamara's death, focused mostly on micrographics. Anacomp is now 2nd or 3rd on the worldwide micrographics market, after Eastman Kodak and not far from 3M.
Anacomp has recently boughtback Datagraphix, leader manufacturer of COM and a subsidiary of General Dynamics, then Consolidated Micrographics, who manufactures various micrographics equipments and especially microfiche duplicators.
On July 11, 1988, the day before the deal was announced, Xidex was selling at 7-5/8, the evening of the announcement, the rate went up to 8-3/4. At $10 per share, Xidex shareholders would be getting a considerable premium. Anacomp's stock dropped on July 12 and closed at 9-7/8, probably because the price for buying Xidex seemed too high to a large amount of investors.
This article is an abstract of news published on the former paper version of Computer Data Storage Newsletter on issue ≠6, volume ≠1, published on July 1988.