Private Equity Firm L Squared Completes Exit of Virtium
Selling equity interests to Court Square Capital Partners
This is a Press Release edited by StorageNewsletter.com on May 15, 2019 at 2:19 pm
L Squared Capital Partners has sold its equity interests in Virtium LLC to Court Square Capital Partners.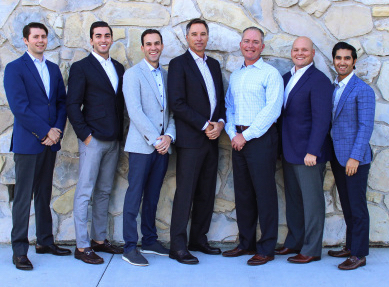 The sale of Virtium represents the third exit for L Squared in the last twelve months.
Founded in 1997 and based in Rancho Santa Margarita, CA, Virtium is a solutions provider of customized, ruggedized, and engineered industrial grade embedded SSD and memory products. Its intelligent networked storage, SSD and memory solutions provide the performance, reliability and functionality needed in critical industrial IoT (IIoT) applications.
L Squared completed its investment in Virtium in July 2015 and saw organic revenue more than double and EBITDA nearly triple. This strong financial performance allowed the company to complete two dividend recaps in November 2016 and March 2019 returning an amount greater than all invested capital.
Since 2015, the company made investments in its global sales organization, launched several new products, and continued expanding software development and application engineering teams to support a solution-driven customer experience. Specifically, Virtium launched a value-added IIoT software suite to help capture the large market opportunity of network connected storage. IIoT software lowers cloud costs, shortens product deployment cycles, simplifies service and management and enhances security of IIoT-generated data.
"We are very happy with our partnership with L Squared over the last four years," said Phu Hoang, co-founder, CEO, and board member, Virtium. "The L Squared team supported our vision to grow the company through both access to capital and strategic resources. Additionally, they helped us recruit top level management talent and assemble a highly productive board of directors. The Virtium team looks forward to continued growth with our new partners at Court Square."
Virtium was L Squared's second platform investment and third exit for the firm in the last twelve months.
"From our first meeting with Phu we understood that he was a unique and highly skilled leader. Phu and his business partner Chinh each have inspiring personal stories dating back to their humble roots in their native Vietnam and have proven to be outstanding business leaders. Both have overcome incredible obstacles at each phase of life on their way to founding Virtium and building it into the successful company it is today," said Sean Barrette, partner at L Squared and Virtium board member. "Partnering with world class operators like Phu and Chinh proved to be a winning formula for all stakeholders. We look forward to watching the company's continued success and believe Court Square will be an excellent partner for Virtium."
L Squared and the company were advised on the transaction by Moelis & Company, Vedder Price P.C., and BDO USA, LLP.
Read also:
L Squared Capital Partners Invested $36 Million in SSD Firm Virtium
Family office backed investment firm
August 6, 2015 | Press Release