Nakivo Backup & Replication V8.5 Software With Support for Nutanix Acropolis Hypervisor
Per-machine/year licensing price starting at $17, extended NAS server support, and other features
This is a Press Release edited by StorageNewsletter.com on May 13, 2019 at 2:33 pm
Nakivo, Inc. announced Backup & Replication v8.5 software.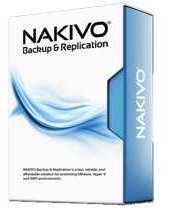 To mark its 25th software release, the company is offering a limited-time 10% discount on a 3-year enterprise subscription license.
Backup & Replication v8.5 added:
Nutanix AHV support: In addition to supporting VMware, Hyper-V, and AWS EC2 environments, the v8.5 software can protect Nutanix, Inc.'s Acropolis-based infrastructures. By using a single pane of glass, customers can perform application-aware, image-based, incremental backup across VMware, Hyper-V, Amazon EC2, and Nutanix AHV environments.
Per-machine subscription licensing: Customers can purchase a per-machine annual subscription for Backup & Replication at a price starting at just $17 per machine/year. A machine is a VMware VM, Hyper-V VM, or a Nutanix AHV VM. This licensing model removes vendor lock-in and enables customers to switch between virtualization platforms without extra backup fees or license changes.

Replication from backup: Data protection strategies require creating both backups of critical VMs for long-term data retention, and replicas of the same VMs for instant DR. Performing both VM backup and replication for the same VM doubles the load put on your production environment.The v8.5 can create VM replicas from existing VM backups, eliminating the need to read the same data twice from the source VM. Such VM replication jobs can be chained to a backup job and run automatically every time a backup is created.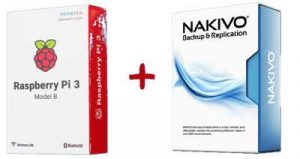 Ransomware-proof mini backup appliance based on Raspberry Pi: Given that it is lightweight, the v8.5 can be installed on Raspberry Pi devices, thus creating a portable yet fully-functional backup appliance, which can be configured to be ransomware-proof.

Software-defined backup appliance based on FreeNAS: The v8.5 can be installed on the FreeNAS OS. By deploying the v8.5 on FreeNAS, customers can turn a NAS into a cost-effective, hardware-agnostic backup appliance with data protection and site recovery capabilities.

Auto-update: Backup & Replication can be updated to the latest version in a few clicks directly from the web interface.

Windows Server 2019 support: The v8.5 stays up to date with industry releases and can be installed on Windows Server 2019.

"We are excited to introduce support for Nutanix AHV to our customers," said Bruce Talley, CEO, Nakivo. "With the new per-machine subscription licensing, we are delivering one of the most feature-rich, flexible, and cost-effective solutions available on the market."
Resource:
Trial download
Read also:
Nakivo: Availabilty of Backup & Replication V8.1 Software     
Includes functionality that allows to put VM data protection on auto-pilot and simplify data protection management.
December 3, 2018 | Press Release