History (1988): Alps Electric of Japan From FDD to HDD
With 40MB 3.5-inch hard disk drive
By Jean Jacques Maleval | May 13, 2019 at 2:31 pm
Alps Electric of Japan has developeda 40MB capacity 3.5-inch HDD.
It's the FDD manufacturer's first venture into the production of HDDs.
The one-inch high HDDs are aimed at the laptop computer market.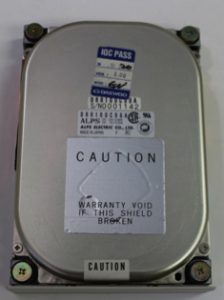 The sample price of the DROCQ040 is $1,171.
Initial monthly production has been 5,000 units. It is due to rise to 30,000 units before the end of the year.
This article is an abstract of news published on the former paper version of Computer Data Storage Newsletter on issue ≠6, volume ≠1, published on July 1988.