Michael Bilancieri VP Product, SIOS
Was at Carbon Black, Imprivata, Marathon Technologies and Double-Take Software (Carbonite).
This is a Press Release edited by StorageNewsletter.com on April 2, 2019 at 2:26 pm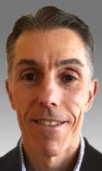 SIOS Technology Corp. welcomed Michael Bilancieri as VP, product reporting directly to president and CEO, Jerry Melnick.
He will work cross-functionally with marketing, sales and product teams to help expand the business and value of company' HA clustering software for critical applications like SQL Server, Oracle, and SAP operating in cloud, hybrid cloud or datacenter.
Bilancieri comes to SIOS from Carbon Black (formerly Bit9), in cloud delivered, next-generation endpoint security, where he was president and CEO of Carbon Black Federal, Inc., and before that, senior director of product management, responsible for the company's flagship security products. In these roles, he built a product management team aligned with sales and marketing to implement a product strategy and deliver innovative products that helped fuel the company's strong growth and IPO.
At SIOS, he will serve as the voice of the customer to define and execute the company's product strategy and roadmap to position SIOS for long-term success. As a technologist and business leader, he will be instrumental in helping SIOS deliver products and articulate their value working side by side with development, sales and marketing to expand the firm's business.  
"Our search focused on finding a business leader with strong cross-organizational skills and deep experience working with customers to translate business needs into product capabilities and help sales organizations excel," said Jerry Melnick, president and CEO. "We looked for someone who deeply cares about the customer experience and is passionate about building and developing the cross-functional, cohesive teams that lead to success. With Michael's help, we aim to expand the connec,n our customers have with our products, thereby expanding our business."
"SIOS presents an extraordinary opportunity," said Bilancieri. "I've been in the HA space before and with the growing adoption of cloud computing comes a whole new set of challenges as well as tremendous opportunities for application availability. The company is well positioned to access this newly-emerging market that offers significant growth potential. Jerry and his team have built a great foundation delivering tremendous value in allowing cusomers to move their critical applicatins to the cloud with confidence. We have an opportunity to build on our existing success and expand our product offerings and customer-reach making SIOS the standard for application availability in the datacenter and the cloud."
Earlier in his career, Bilancieri served as director and senior director of product management at Imprivata and Marathon Technologies, and before that, as a senior product marketing manager at Double-Take Software (acquired by Carbonite).