NetApp Tests HAMR HDD Successfully
Will begin to integrate drive in products when entering into production.
This is a Press Release edited by StorageNewsletter.com on January 7, 2019 at 2:16 pm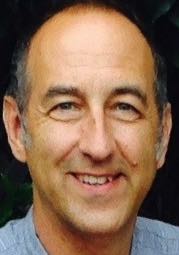 On the blog of Seagate Technology LLC, John Paulsen, marketing and PR manager, wrote:
NetApp Tests HAMR Successfully; Product Integration Plans Are On Track
As customer integration tests progress,
Seagate engineers keep pushing HAMR areal density higher
NetApp,Inc., says its platform tests of Seagate HAMR – enabled Exos HDDs have been a success, and it expects to begin integrating HAMR HDDs in its products when they enter production.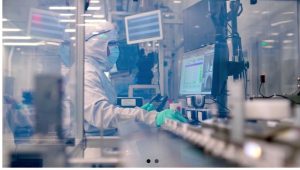 NetApp provides a range of hybrid cloud data services that simplify management of applications and data across cloud and on-premises environments to accelerate digital transformation. The company says the benefits of Seagate's HAMR technology align with the need for exabyte growth in the hyperscale market.
NetApp completes HAMR tests and defines customer applications
Recently I connected with NetApp senior technical director Tim Emami to ask a few questions about HAMR integration. As NetApp's tests of Seagate's HAMR development units have progressed, their experience with the technology has confirmed the team's expectations for HAMR's effectiveness in key applications.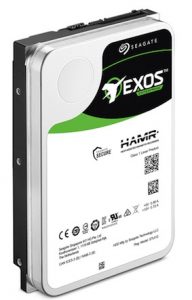 "We started testing HAMR very early in the technology development cycle, and we're amazed at the progress made from those early samples to now," Emami confirms. "We're encouraged that Seagate is culminating many years of effort and innovation to successfully prepare for production of HAMR HDDs."
He says that with recent in-application testing completed, HAMR has achieved a new level of maturity and readiness.
"HAMR technology is maturating predictably," he says. "Our latest testing indicates HAMR technology has reached the stage that allows it to move to the next level; i.e. real application testing. We're investing the time and resources now to unlock the benefits of HAMR's future capacity growth and requirements. Our next targeted milestone is a limited production customer deployment."
"IDC in its latest Data Age 2025 report says the Datasphere is projected to reach 175ZB by 2025, and the majority of that growth is from cool and warm data that accumulates exponentially," he explains. "IDC has said the majority of this data is expected to be on HDDs."
Emami anticipates HAMR drives to be deployed in NetApp's E-Series and FAS Series (Fabric Attached Storage) products. He says HAMR's ability to deliver higher capacity growth is crucial to NetApp's ability to keep serving the kinds of warm, cool and colder workloads that demand efficient cost-per-terabyte and the lowest TCO for systems serving many data center, cloud and edge applications – including things like business intelligence, home-directories, and digital content (video and photo) and mail archiving.
"Much of the hotter data also cools rapidly – for example, Facebook photo access in the first week is a hotter application than accessing the same photos three months after they're posted," he continues. "So any effective storage solution, be it on-prem, off-prem, or in the cloud, has to make the most efficient use of the best media to hold the data at each step in its life-cycle – the right data, on the right media, at the right time."
How HAMR will benefit Hyperscale applications
in ways other technologies can't
He also notes that certain kinds of colder data is increasing becoming warmer.
"Solid-state NAND media is too costly for these applications, and optical 'juke box' or magnetic tape technologies can only serve DR applications because of their lack of random IO/s," he says. "So again, HDDs will provide the best TCO for the majority of bits stored in 2025."
Data technology tiering and proper placement of data is essential to extract the best value and design the best deployment strategy for new-generation HDDs using HAMR technology. NetApp has a long history of 'hybrid' storage solutions.
"NetApp's 'Fabric Pools' can efficiently host this data with independent scaling of the hot, cold and cloud tiers," Emami explains. "HAMR technology is an essential part of this equation, as it enables HDDs to maintain competitive areal density and capacity growth relative to NAND, maintaining its advantages in cost per terabyte and TCO."
HAMR breaks areal density record
Seagate continues to make rapid and measurable progress advancing HAMR technology, readying our HAMR-enabled HDD product platform for volume production.
This month Seagate's HAMR broke another areal density record, demonstrating 2.381 terabits per square inch in spinstand testing – this technology can enable a capacity of 3TB per disk, more than double today's production areal density. Meanwhile, the areal density of Seagate's HAMR production development HDDs has now surpassed conventional PMR.
As our HAMR technology nears commercial deployment, Seagate's technology team has been working with partners this year on HAMR integration development, and several partners have demonstrated the technology at industry events. HAMR R/W heads have achieved long-term reliability test results that surpass customer requirements by a factor of 20.
"Our advanced technology engineering team's purpose is to accelerate both capacity and performance innovations in the cost-sensitive storage tier that's crucial to enabling today's familiar mobile/cloud centralized infrastructure, as well as making possible the rise of the edge and the IT 4.0 paradigm of distributed data," says Jason Feist, Seagate's senior director of enterprise product line management. "We're working closely with NetApp and other industry leaders to ensure these innovations are tested and proven to work in the real world, to serve the applications NetApp's customers depend on."
Read also:
Milestone: Seagate Achieves 16TB Capacity on Internal HAMR 3.5-Inches HDD Test Units
Beyond 20TB in 2020
2018.12.05 | Press Release