Ruben Spruijt Senior Technologist, Nutanix
Coming from acquired company Frame and Atlantis Computing sold to HiveIO
By Jean Jacques Maleval on 2018.11.08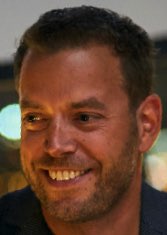 Last September Ruben Spruijt arrived at Nutanix with the position of senior technologist.
He is the former CTO at Frame (acquired by Nutanix) for 1 year and 2 months after being CTO of Atlantis Computing (acquired by HiveIO) for 2 years and 4 months and previously at PQR for more than 12 years ending as CTO.
He is a Microsoft Most Valuable Professional, NVIDIA GRID Community Advisors, VMware vExpert and was in the Citrix CTP program from 2008-2017.
He is based in Utrecht Area, Netherlands where he lives with his wife and three kids.