$300 Million Revenue for Synology in 2017
+20% from 3CQ17 to 3CQ18
This is a Press Release edited by StorageNewsletter.com on 2018.10.12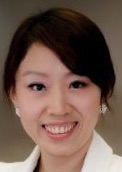 According to Rosiel Lee, managing director, Synology France (but she does not speak French!), during a recent press conference in Paris, France, the entire company records global revenue of $300 million in 2017 and sold 6 million NAS the same year.
Born in 2000, The firm is growing and profitable but has no plan for IPO.
It was $40 million to $60 million in calendar year 2010 and $70 million to $100 million) in 2011.
It jumps by 20% from 3CQ17 to 3CQ18, she added.
Sales to enterprises grew by 30%, but the company is far behind storage giant like EMC, NetApp having much higher-end systems.
At the event the Taiwanese company released several new NAS and switches.
With Buffalo, Netgear and Qnap, Synology is one of few companies manufacturing separately NAS and switches. An idea could be to integrate one of its witches into NAS to differentiate from the competition.