Newcomer StorCentric to Acquire Drobo as Well as Nexsan
Combining 450,000 storage products sold to individuals, SMBs and enterprises
This is a Press Release edited by StorageNewsletter.com on August 22, 2018 at 2:15 pm
With a web site registered last May, StorCentric, Inc., the newly formed customer centric storage solutions company, will be acquiring Drobo, Inc., in storage solution for prosumer and SMB customers, and Nexsan Corp., in enterprise storage solutions.
With these acquisitions, the company will provide a portfolio of storage solutions with a broad product line. This will enable high performance, secure, and scalable solutions for a multitude of workflows and workloads.
Both brands will remain intact as independent divisions under StorCentric.
 
The Next Phase of Growth in a Hybrid Cloud Environment
With these acquisitions, StorCentric will have a combined record of over 450,000 storage products sold to individuals, SMBs and enterprise customers, and will have received over 100 awards for excellence in the storage industry. It will have over 150 employees across locations in North America, Europe and Asia. Its portfolio will offer products, IP, and talent focused on helping customers scale their businesses while accessing, backing up and archiving critical data. It will serve a list of data intensive verticals including creative, entertainment, education, government, healthcare and surveillance. The combined product portfolios are enhanced by a hardware footprint, trained channel partners and loyal customers.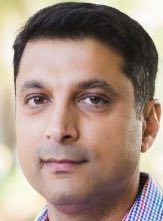 "Nexsan has a remarkable line of enterprise storage solutions that address complex business requirements while Drobo has best in class prosumers and SMBs. Both are critical components of StorCentric," said Mihir Shah, CEO, StorCentric. "StorCentric is strongly positioned for future growth and innovation in the storage industry. We will continue to execute on our growth strategy, both organic and through acquisitions. Our focus will be on additional software and hardware products that address the needs of our customers and partners."
 
"Both Nexsan and Drobo have a history of storage innovation, focused around efficiency and ease of deployment," said Gary Watson, founder and CTO, Nexsan. "Both Drobo and Nexsan have been developing new integration points to the evolving hybrid cloud world and these acquisitions give us the opportunity to work together on developing solutions which automatically optimise both, on-premises and on-cloud information management and governance." 
 
Thirty Years of Innovation in Storage
Drobo has over ten years of providing products to media professionals, SMB and government customers. This legacy of innovation and growth has solidified the firm as the go-to-solution for safe and reliable storage for data intensive workflows.
Nexsan has distinguished itself as a leader for the past nineteen years in providing solutions for challenging IT requirements. Its products deliver storage for compliant industries including healthcare, law enforcement, government and finance, and serve thousands of data centres around the world. The Nexsan Assureon storage system is helping solve the challenges of the newly enacted European GDPR, including the 'right to be forgotten' which is also starting to appear in American privacy regulations. The recently announced Assureon Cloud Transfer technology further enhances Nexsan's products with the ability to move data between cloud and on premise storage.
 
The Nexsan product line provides existing Drobo customers with enterprise features needed as organisations grow and business demands increase. Conversely, its customers now have access to storage solution for SMBs and department level workflows that demand ease of use and flexibility.
 
StorCentric will retain both Drobo and Nexsan brands and will be organised into two divisions. Both divisions will report directly to Mihir Shah, who will assume the role of CEO of StorCentric.
Each brand will continue to support their customers, partners and channel community to ensure continuity.
 
Read also:
Imation Definitively Sold Nexsan
To NXSN Acquisition, affiliate of Spear Point Capital Management
2017.01.24 | Press Release
Imation Acquires Nexsan for $120 Million
Could it save a company losing money the past six years?
2013.01.03 | Press Release | [with our comments]
Nexsan Withdraws Another IPO
Citing unfavorable market conditions
2012.04.04 | Press Release | [with our comments]
Nexsan Hopes to Raise $55 Million in IPO This Week
After another one postponed in 2008
by Jean Jacques Maleval | 2010.04.05 | News
Drobo, Subsidiary of Connected Data, Acquired by Unknown Investment Group
Another conjuring trick from Geoff Barrall
2015.05.21 | Press Release
Data Robotics (Drobo) Secures $15 million in Funding
Total now at $28 million
2008.09.03 | Press Release