UKCloud Expanding Support for Public Sector Clients and Partners
With range of offerings on G-Cloud 10
This is a Press Release edited by StorageNewsletter.com on 2018.07.13
UKCloud Ltd. announced a broad range of services are available on the latest iteration of the G-Cloud framework, G-Cloud 10.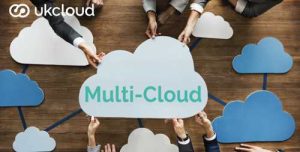 The updates, including many new and improved services that will maximise choice and flexibility for the company's customers looking to enable digital transformation by migrating to a secure, UK sovereign, multi-cloud environment that meets the widest range of requirements.
"Our success with each iteration of the G-Cloud framework is built on a combination of innovation - with a range of new services each time, specialisation - building on our experience and expertise in meeting the real needs of the UK public sector, and value - offering more for less to enable our customers' budgets to go further," said Simon Hansford, CEO, UKCloud. "We are proud with G-Cloud 10 to be offering the widest range of services yet, to be working with more partners than ever, and to have been recognised as the 'Best G-Cloud Provider' (*) yet again."
With each G-Cloud iteration, the firm has committed to delivering more for less, with cost reductions across much of its service catalogue, enhanced performance options for many services, and flexible contractual arrangements for both customers and partners.
Among the host of new and improved services from the company on the G-Cloud framework are:
Cloud assessment: Designed for organisations without a clear cloud migration path, the Cloud Assessment service can help customers clearly understand the cost of their existing IT investment, evaluate options for migration to IaaS, PaaS and SaaS services, and build business case / procurement material which help them get there faster. The service can be tailored to deliver just the specific items that each organisation needs.
Cloud migration: Migrate critical business systems and entire data centres to UKCloud's secure multi-cloud platform. The company will interview key business and technical stakeholders and deploy tools in a client's infrastructure to ensure a full understanding of the criticality of the applications and how they interact with each other. Workloads can then be migrated in the right order and sized appropriately to benefit from metered billing in the cloud.

Cloud optimisation: This service is designed for customers who have recently migrated legacy technology to the cloud or for customers who have been using cloud for a while but are yet to realise the full benefits it provides. The firm's consultants will undertake a commercial and technical assessment of the customer's cloud environment, then develop and execute work packages that deliver operational efficiency and cost savings.

Cloud transformation: This service provides assistance for a customer to adopt UKCloud's 'Cloud Native' portfolio of services. Cloud Native applications utilise the features of platforms such as OpenStack, OpenShift and Azure Stack. For organisations ready to take a different approach to application development and deployment, this service provides the expertise to ensure that their project goes smoothly and their team is ready to adopt new ways of working.

End user compute: End User Compute (EUC) provides the platform to deliver, protect and manage desktops and apps while containing costs and ensuring that end users can work anytime, anywhere, across any device.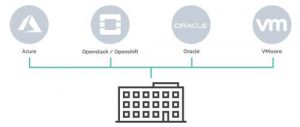 These services add further choice to a wide portfolios of true public multi-cloud services on the G-Cloud framework. The full list of services, including many existing services that have been enhanced and rebranded for the new version of the framework, is as follows: Multi-Cloud Backup Storage, Multi-Cloud for Central Government, Migration to the Cloud, Multi-Cloud for Tier 2 (UKCloudX), UKCloud for Microsoft Azure, secure remote access, Private Cloud for Storage, Private Cloud for Oracle Software, Private Cloud for Compute, UKCloud for Oracle Software, UKCloud for VMware, End User Compute, DR as a Service (DRaaS), Cross Domain Security Zone, Cloud Storage, UKCloud for OpenShift, UKCloud for OpenStack, HPC, Cloud GPU, Basic Managed VM, Email and Collaboration as a Service, Cloud Assessment Service, Cloud Migration Service, Cloud Optimisation Service, and Cloud Transformation Service.
G-Cloud service provider
Success on G-Cloud is far from guaranteed. Service providers not only need to have understood the bid submission process, but also need have the right credentials in place to meet the very specific buyer requirements in each segment of the public sector market. As a specialist with real focus on this sector, the company has enjoyed success with each G-Cloud cycle from the first iteration to the most recent one, G-Cloud 9. And over the years, the firm has helped hundreds of its partners move onto the framework and win business on it by working with the company. Indeed G-Cloud credentials were recently recognized by the Cloud Industry Forum which named UKCloud as the Best G-Cloud Provider for the second year running it its 2018 UK Cloud Awards (*).
Partnering can double partners' chances of G-Cloud succes
The company is helping to make real transformation happen across the UK Public Sector by enabling its customers to move to the cloud, but also by supporting the thriving community of partners that it works with to serve these customers. Research shows that the vast majority of G-Cloud suppliers are still struggling to conduct any business through the framework, with 84% of firms on G-Cloud 9 had yet to win any business (**). On the previous iteration of the framework, the firm has helped its partners to accelerate their presence on G-Cloud and generate greater revenues through the digital marketplace - succeeding in doubling their chances of success by partnering with the company (***). UKCloud's team of experts can help partners quickly break into the UK public sector market, by helping to provide:
Dynamic access to the UK public sector:
Ability to leverage our accredited secure platform

No lock in - partners can easily adopt, use and leave UKCloud

Fresh revenue streams for a partner's organisation

A shared commitment to delivering digital transformation
The combination of a range of solutions designed specifically for UK public sector requirements, together with exceptional compliance, service performance and support credentials as well as its multi-cloud expertise, confirm UKCloud's unique position supporting public sector digital transformation and its customers who deliver critical services to citizens.
The company has won Best G-Cloud Provider' for both 2017 and 2018 in the Cloud Industry forum's UK Cloud Awards, the only years that this particular award has been given.
(**) CRN research found that 84% of firms on G-Cloud 9 had yet to win any business
(***) Partners can double their chances of success by partnering with the company. An analysis by UKCloud of government published G-Cloud spending figures, shows that those partners working with the firm were twice as successful in winning business on the framework as those partners that did not partner with the company.