Seagate BarraCuda 6Gb SATA 2.5-Inch Up to 2TB SSD, Not Really Impressive
£75 (250GB), £110 (500GB), £230 (1TB), and £450 (2TB), up to 560MB/s and 90,000 IO/s
This is a Press Release edited by StorageNewsletter.com on 2018.07.13
Expanding the BarraCuda portfolio of products, Seagate Technology LLC announced its BarraCuda SSD designed to take data to the next level of speed, dependability and versatility with its flash-speed performance and 6Gb SATA interface.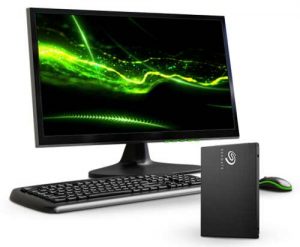 With this launch, the company continues to build on the evolution of its storage capabilities, now offering a range of HDD, hybrid and SSD solutions for the everyday computer user to PC system architects and professionals.
BarraCuda SSD provides performance for range of applications:
Speed: Designed to maximize drive performance and equipped with flash-speed function up to 560MB/s and 90,000 IO/s that accelerates boost-time, file transfers and application loading, the BarraCuda SSD provides the desired capabilities for nearly every compute need and provides a first-rate solution for every budget.

Dependability: 5-year warranty, 1.8 million hour MTBF, up to 1,092TBW with 24-hr global technical support.

Versatility: The BarraCuda SSD offers versatility with multiple capacity options (250, 500GB, 1TB and 2TB) and a standard 2.5" form factor with 6Gb SATA interface to enable users to integrate into most laptops and desktop PCs. Optimized for capacity and equipped with low power mode support for reduced power consumption, performance seekers can rest assured that the BarraCuda SSD will deliver quality and performance.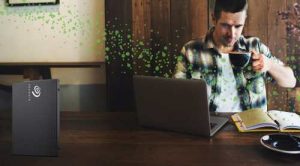 The product will be available on Amazon exclusively starting on Prime Day 2018, prior to availability in September 2018.
UK pricing is as follows:
BarraCuda SSD 250GB - £74.99

BarraCuda SSD 500GB - £109.99

BarraCuda SSD 1TB - £229.99

BarraCuda SSD 2TB - £449.99