Jonas Hasselberg CEO, Proact
To replace acting president and CEO Peter Javestad on October 1, 2018
This is a Press Release edited by StorageNewsletter.com on 2018.07.13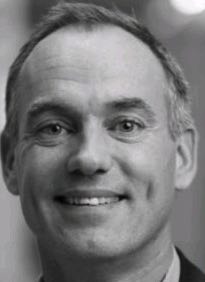 The board of directors at Proact IT Group ABwww.proact.eu has appointed Jonas Hasselberg as new president and CEO.
He joins from a position as VP Telia Company AB, where he has headed the consumer business in Sweden.
He will enter his position on October 1, 2018.
In his current role at Telia, he has responsibility for the Swedish consumer business, which includes all mobile, broadband and television services sold in the consumer market under the Telia and Halebop brands. He is also responsible for Telia Sweden's operations in data analytics as well as Telia's retail network in Sweden. Previously he was responsible for Telia's investments in global growth areas, such as the IoT and cloud applications. Prior to that, he has held leadership positions in international hardware and software companies, based in Sweden and abroad, including Nokia, Mycronic and Microsoft.
"Jonas combines proven leadership skills with a strong commercial ability and extensive technical knowledge which makes him very well suited to lead Proact. Proact's strategy is based on developing data center offerings with associated consulting and support services, in parallel with an increased focus on cloud services. Together with Jonas, we aim to make Proact even more attractive for customers, employees and shareholders," says chair Eva Elmstedt.
"Proact has a very strong position in the rapidly changing and growing market driven by digitization. With continued focus on customers and innovation, Proact has exciting potential to strengthen its position even more, through complete solutions within cloud services and data centers. I look forward to joining this journey together with all of Proact's immensely capable employees, "says Hasselberg.
He will assume his position no later than December 1, 2018.
Peter Javestad, who in an excellent manner performs the work as acting president and CEO, will resume his previous position as VP when Jonas Hasselberg joins.