Swiss OPO Oeschger Selecting Nakivo and Qnap
To protect VMware environment
This is a Press Release edited by StorageNewsletter.com on 2018.07.12
Nakivo, Inc. announced that OPO Oeschger AG selected its Backup & Replication to protect their VMware environment.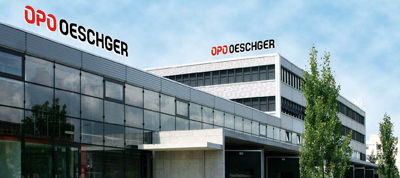 OPO Oeschger is a supplier of tools and fittings headquartered in Kloten, Switzerland. With over 200 members of staff and over 10,000 active customers, it offers a range of products comprising more than 60,000 articles.
Its IT infrastructure consists of eight sites: six branches in Switzerland and two locations in Germany. The company's multiple VMware VMs run file servers, Linux web servers, Windows servers, Exchange, and an enterprise resource planning system (ERP) based on SAP HANA. A VM backup solution is an important part of OPO Oeschger's IT strategy, as all the data stored in their VMs is integral to the company's daily operations, and thus must be protected in a reliable way.
"We had been using another VM backup solution for quite some time. That solution was truly convoluted software that required specific technical background and training in order to operate the product successfully. It would take us hours just to comprehend the product's basic functionality, and days to understand the entire VM backup process configuration, data transfer, and reports. In addition, the retention scheme only allowed us to keep a limited number of recovery points, and that was not enough for us. Basically, as the pricing model for the licensing and subscription became too expensive for us, we decided to switch to another product. We were looking for a VM backup solution that could be deployed on QNAP NAS. The software had to offer forever-incremental VM backup and VM recovery," says Raoul Lema, IT manager, OPO Oeschger.
While other VM backup solutions only offered a Windows installation option, Backup & Replication was selected to protect the virtual environment of OPO Oeschger due to the product's range of deployment options. It can be installed on Windows, and also be deployed as a VMware virtual appliance and installed on a NAS, among other possibilities.
OPO Oeschger installed Backup & Replication onto their QNAP Systems, Inc.'s NAS to create a VM backup appliance. In contrast to the company's previous VM backup solution, which required hours of familiarization and significant technical training, Backup & Replication's implementation process was a breeze. Within 10 minutes, the software was installed, and in under an hour, the IT team had gotten to the root of the product's functionality.
With their VM backup appliance built by installing Backup & Replication on a QNAP NAS, OPO Oeschger separates VM backups from the rest of their infrastructure, thus offloading infrastructure resources.
"We installed Nakivo Backup & Replication on QNAP NAS in order to separate our VM backups completely, so that if we are hit by a disaster or a virus, our VM backups will remain unaffected and available for recovery. With the QNAP NAS, our data is secure, while with a Windows installation, our data could be more prone to hacker attacks," explains Lema.