Suse Contributing Advanced Management and Monitoring Capabilities to Ceph
Simplifying software-defined storage, openATTIC concepts and technology providing basis for default management and monitoring dashboard for Ceph
This is a Press Release edited by StorageNewsletter.com on 2018.06.12
SUSE LLC is contributing the manpower, concepts and architecture of the openATTIC storage management framework to the Ceph open source project, turning it into the default built-in dashboard for management and monitoring of the Ceph software-defined storage platform.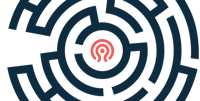 The company will continue to provide the core management expertise and developers for driving the functionality and development of the dashboard within Ceph, simplifying administration for all users.
"SUSE is committed to the upstream project first, which always turns into better results for the enterprise users who are not far downstream," said Lenz Grimmer, one of the original openATTIC team members and current SUSE engineering team lead, openATTIC and Ceph dashboard. "Our focus is on both contributing to and using innovation from the community and influencing upstream to meet customer needs - ours and those of other open source providers. It's our bedrock for delivering enterprise-hardened solutions, and we know the contribution of openATTIC assets, time and effort to Ceph will improve customer experience and efficiency from the outset. We are looking forward to further enhancing the Ceph dashboard in future releases and encourage other contributors to collaborate with us to support this effort."
Sage Weil, chief architect, Ceph project, said: "Including the concepts and functionality provided by openATTIC in the upstream Ceph project will bring greater management capabilities to Ceph and help expand Ceph's adoption in the enterprise as it becomes more manageable and user friendly. Open source community collaboration, like the integration of this work into upstream Ceph, has become a key driver of innovation in today's world of computing."
First appearing in the Mimic version of Ceph, the new and improved dashboard will make the Ceph storage platform to administer and monitor for project users, especially those without deep command line experience. The company is the main contributor to this project in terms of code and human resources, dedicating an entire team to the effort.
"Ceph demonstrates all the flexibility and functionality expected of a next-generation enterprise storage platform, but the real challenge for modern storage lies in simplifying its administration and management," said Steven Hill, senior analyst, storage technologies, 451 Research. "Establishing the features and concepts provided by openATTIC as the default management and monitoring environment will help ,e Ceph even more competitive among other enterprise storage offerings and provide a common platform for future development and enhancements."
The openATTIC management framework is currently part of SUSE Enterprise Storage, an intelligent software-defined storage management solution powered by Ceph technology. It enables organizations to adapt to changing business and data demands by transforming enterprise storage infrastructure with cost-efficient, highly scalable and resilient storage using commodity off-the-shelf servers and disk drives.
Geert Reynaerts, delivery director, hybrid cloud solutions and services, IRIS Professional Solutions, said: "As a service provider, we need technologies that run smoothly and securely. SUSE Enterprise Storage enables rapid provisioning and easy management of extremely scalable unified block, file and object storage on commodity industry-standard hardware, and additional tools like openATTIC combined with methodologies and exper,upport from SUSE deliver a smooth deployment and simple management of the Ceph-based technology. This enables IRIS Professional Solutions to offer enterprise mass storage services at economical prices without compromise."