HireRight Chooses Veeam
To reduce risk while saving $1 million annually over legacy backup system
This is a Press Release edited by StorageNewsletter.com on 2018.06.12
Veeam Software, Inc. announced that HireRight, LLC, a provider of employment background checks, drug testing, education verification, and electronic Form I-9 and E-Verify solutions, has replaced its legacy backup system with its Availability Suite to help ensure that mission-critical data and applications are available for its customers, partners and employees.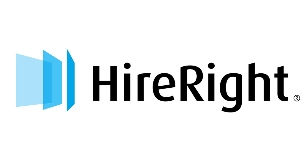 HireRight replaced its legacy system with an availability solution that increases agility and reduces risk while lowering costs.
HireRight helps its more than 40,000 customers-from start-ups to Fortune 100 enterprises-hire candidates faster, better and easier. Companies making job offers to prospective employees rely on HireRight to conduct background checks on their candidates which can range from criminal records and employment history to drug and health screenings. The firm is integrated with more than 50 applicant tracking systems (ATS) and human capital management (HCM) systems, serving customers across every industry. Its sensitive nature of the data captures requires compliance with a large number of regulations, such as the Fair Credit Reporting Act (FCRA) and General Data Protection Regulation (GDPR).
"As we started building our new software-defined data centers and looking at our future backup architecture, Veeam immediately became the only choice because it's simple to deploy and even simpler to manage. Today, our engineers don't spend as much time managing our backups," said Elliott Peterson, VP of global IT, HireRight. "We also are looking forward to implementing several of the recent and upcoming enhancements as Veeam continues to help us ensure data availability."
HireRight chose to replace its legacy backup with the Veeam Availability Suite to help ensure that all of its sensitive data and critical applications are safe, available and compliant. The solution delivers availability for all workloads-virtual, physical, and cloud-to help provide the uninterrupted digital life experience that users expect.
HireRight can backup at any time during the workday and restore quickly in most cases. Veeam's SureBackup capability automatically tests every backup for recoverability, to help reduce unpleasant surprises when there is a request to restore. Because Veeam is easy to use, HireRight saves approximately 80 hours of employee time each week as a result of the greater efficiency. And with Veeam, HireRight is reducing risk and increasing agility, and also saving $1 million annually over its previous backup system.
"In today's digitally-driven business world, data availability can mean the difference between winning and losing a customer, between a profit and a loss, between finding and missing out on a great hire," said Danny Allan, VP, product strategy, Veeam. "Veeam provides HireRight with an easy-to-use system that's reliable, helping to ensure HireRight's availablity, and it's all backed up by our world-class support team, which is second to none. There's no room for error in HireRight's business, and it's gratifying to deliver the stability they require to provide the high level of service their customers demand."