150% Sales Growth for Quobyte From 4Q17 to 1Q18
New Californian HQs and recruiting three industry veterans
This is a Press Release edited by StorageNewsletter.com on April 17, 2018 at 2:28 pm
Quobyte Inc., developer of hyperscale storage system software, attained more than 20X sales growth and 100% customer growth Y/Y and another 150% sales growth from 4Q17 to 1Q18 – exiting this quarter with more business than all of 2017. 
Now deployed in production on 80PB of storage, this growth was achieved through existing and new customer acquisitions in the HPC, media and entertainment (M&E), research, and financial sectors.
To help capitalize on the increased sales momentum, Quobyte also announced the opening of their new United States HQs and the appointments of industry veterans Victoria Koepnick as VP marketing; Mark Lawrence as VP, WW sales and business development; and Kim Gardner as VP sales and business development for EMEA. 
 
"Our focus on bringing cloud scalability, agility, and cost-effectiveness to the enterprise and consistently delivering on that promise to existing and new customers has resulted in strong sustained sales growth this past year, while entering Q2 with our strongest and highest quality sales pipeline ever," said Björn Kolbeck, CEO and co-founder. "We've also opened a second HQs in Silicon Valley and have expanded our sales and marketing team with the hiring of Victoria Koepnick, Mark Lawrence, and Kim Gardner to meet the ongoing global demand for our hyperscale storage system software. Their wide breadth of skills and experience in helping companies to successfully pioneer, cultivate, and establish new markets are the ideal match for the opportunities we see in HPC, M&E, Kubernetes and container infrastructure, and large-scale web services verticals."
 


Victoria Koepnick, VP marketing, brings more than two decades of experience in marketing enterprise storage technology for both global corporations and early-stage start-ups. Most recently at SanDisk, now Western Digital, she was responsible for marketing activities directed to in-memory computing, real-time analytics, big data, and NoSQL database applications. Prior to SanDisk, she led the marketing efforts of IO Turbine resulting in an acquisition by Fusion-io. Her experience includes product marketing and strategic alliance roles at NetApp, as well as leading the communications and product marketing efforts at several successful start-ups resulting in acquisitions by IBM, Maxtor, and HDS. She received her BA in Pre-law, Finance, and Business Law from the University of Wisconsin-Whitewater. 
 
VP, WW sales and business development Mark Lawrence's career spans 20 years in both business development and executive sales management positions. He was most recently the VP sales for Arkologic, a Silicon Valley-based storage company focused on delivering high performance, all silicon networked storage solutions optimized for multi-client access and data sharing. He was also the VP sales at sTec, which was acquired by Hitachi Global Storage Technologies.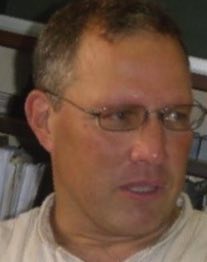 VP sales and business development for EMEA Kim Gardner's career spans over three decades in both the technical and sales fields. Early on, he honed his design engineering skills working for both the Denver Research Institute and the FMC – Armor Group, where he was the senior engineer in charge of Reactive Armor Design under DARPA. He then perfected his executive sales skills with positions ranging from senior director, EMEA sales for sTec to regional sales director, MENA for NetApp, and VP sales, EMEA for Scalent Systems. He holds a B.S.M.E. from the University of Missouri – Rolla.