Ten-Year Old Start-Up Profile: Virtual Instruments
In storage and compute performance management
By Jean Jacques Maleval on 2018.04.16
Company
Virtual Instruments, Inc.
HQs and offices
Corporate HQs in San Jose, CA; EMEA HQ in London, UK; APAC HQ in Melbourne, Australia; sales offices in Los Angeles, Denver, Minneapolis, Dallas, Chicago, Detroit, New York, New England, Atlanta and Washington DC, Frankfurt, Melbourne, Hong Kong and Singapore (no more in France)
Date founded
2008 through a private equity spin-out from Finisar that created NetWisdom, precursor to VirtualWisdom [Finisar' SAN monitoring and testing business was sold at this time to an investment group of storage and software veterans with Finisar retaining a minority stake in the spin-off.]
Acquisitions
in March 2016, merged with Load DynamiX (now WorkloadWisdom) in storage performance analytics
in October 2016 acquired Xangati in virtual and cloud infrastructure performance monitoring
Financial funding
Total of $70 million. Last D round was $27.5 million in September 2012 co-led by Next World Capital and General Catalyst Partners with participation from existing investor Lightspeed Venture Partners. Upon merging with Load Dynamix the principle investor, HighBar Partners and a few others invested $20 million in the combined company.  Next World Capital, General Catalyst and Lightspeed Venture Partners are no longer associated with the company.
Founders and main executives
Two years after the company's inception, famous John W. Thompson, Symantec's CEO from 1999 to 2009, became CEO of Virtual Instruments in April 2010, to get more knowledge of a start-up, but didn't want to stay for a long time and quits six years later, also because he had a lot to do becoming COB of Microsoft. He is no more an investor in Virtual Instruments.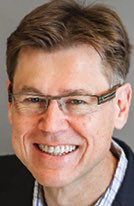 Philippe Vincent CEO: Before the merger with Virtual Instruments, he was the CEO of Load DynamiX for nearly 4 years. He brings over 22 years of experience in technology industries. He held senior executive positions with BigFix, IBM and Accenture. The French guy began his career with engineering positions at Alcatel and PSA Peugeot Citroen.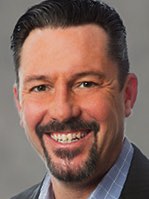 John R. Gentry, CTO: He has been within the company since 2009, leading the global system engineering organization and the marketing and alliances teams from mid-2012 until the merger with Load DynamiX, when he was named CTO. He brings 25 years of IT industry experience and has held a number of senior level sales, sales engineering and product marketing positions at companies such as Qlogic, Borland, McData, and CNT.
Revenue and profitability
"$75 million for this year and break-even," said Gentry.
Number of employees
260, including 160 in California
Technology
Analytics platform for infrastructure performance management
Products description
VirtualWisdom: The app-centric infrastructure performance management platform provides real-time and historical insights into the performance, availability, health and utilization of data center infrastructure - across physical, virtual, and hybrid cloud environments. It collects machine and wire data via agentless software probes and purpose-built hardware devices. Applied Analytics transforms the data into actionable insights that can be used to optimize the environment and proactively find and resolve issues before users are affected.
WoarkloadWisdom: Regardless of which storage technology (FC, iSCSI, NFS, SMB, object, cloud), it validates workload performance, using user's own production workload data, and assures software updates and changes will not degrade production deployments.
It help storage professionals to:
analyze production storage workload profiles by measuring I/O performance
determine optimal storage systems and configurations for each workload
identify performance limits under a variety of workload scenarios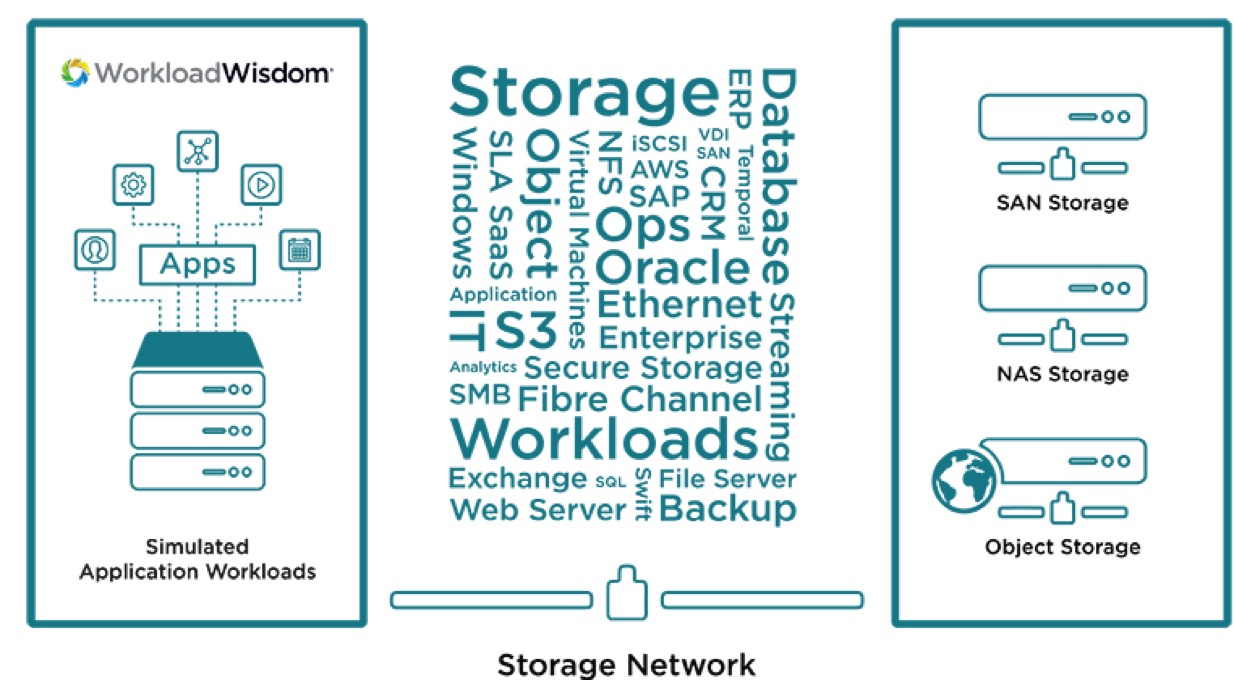 WorkloadWisdom Workload Generators is a storage testing solution for SAN, NAS. The single 2RU appliance replaces racks of servers, hundreds of VMs and a lot of custom scripting. It help storage engineering, tech marketing, performance engineering and QA teams understand performance problems and scaling limitations faster by showing how different storage and network product configurations and feature sets impact overall performance.

Released date
2009 for VirtualWisdom and WoarkloadWisdom
Prices (perpetual license)
Under $18,000 for VirtualWisdom for SMBs; under $100,000 for enterprise with physical appliance
Roadmap
Support for KVM and iSCSI; ecosystem integration with AppDynamics and Dynatrace; support for containers and public cloud as well as integrating automation solutions.
Distributors and OEMs
No OEM, resellers including Hitachi, Dell EMC and HPE, as well as regional channel partners such as Insight, WWT and Computer Centre; partnership with Cisco
Number of customers
450 in financial, insurance, healthcare, manufacturing, technology and telecom business, and government agencies.
Main customers
Kaiser Permanente, Salesforce.com, T-Mobile, ; MetLife, Co.op, Lloyds, Unilever, Novartis; lot of customers worldwide are clients of EMC, HP, Hitachi, Pure Storage, IBM and Infinidat.
Competitors
Include Aptare, IBM (TSM), IntelliMagic, NetApp (OnCommand Insight formerly known as Onaro SANScreen), San Sentinel (dead), SolarWinds, Turbonomics Technologies, Visual Storage Intelligence,
Read also:
Virtual Instruments: 173% Growth Rate in New Customers in 2017
Especially in healthcare and service provider verticals
2018.01.11 | Press Release
Virtual Instruments Acquires Xangati
Hybrid cloud and virtualisation performance management company
2016.11.21 | Press Release
Exclusive Interview With John W. Thompson
Chairman of Symantec and CEO of Virtual Instruments
by Jean Jacques Maleval | 2011.02.22 | News
Start-Up's Profile: Virtual Instruments
In SAN and VMware performance and optimization with software and hardware
by Jean Jacques Maleval | 2010.11.04 | News | [with our comments]