Pascal Le Cunff to Leave DataCore After 15 Years
For "another challenge," unknown
By Jean Jacques Maleval on 2018.04.16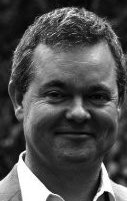 After 15 years at DataCore Software ending as director, South Europe, Pascal Le Cunff will leave the software company for "another challenge."
Formerly he was CEO of Enumancian Group, near Versailles, France, for 7 years, after being sales manager of Epsilon Informatique for 6 years.
Note that he is member of  the council of French 900-people village Raizeux since a decade.