IBM Cloud Object Storage Simplifies and Accelerates Getting Data to Cloud
Previewing Aspera high-speed transfer option
This is a Press Release edited by StorageNewsletter.com on March 23, 2018 at 1:55 pm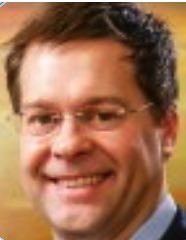 This article was written by Phillip Buckellew, GM, cloud object storage at IBM Corp., on a blog of the company on March 20, 2018
IBM Cloud Object Storage Simplifies and Accelerates Getting Data to Cloud
By 2019, about 60% of all enterprise workloads will be in the cloud, according to 451 Research. Only 45% of workloads are in the cloud now (1).
As this transition to cloud continues to grow, speed is an increasingly important factor for companies staying on top of their data.
Businesses across industries struggle with taking on the task of putting their data in the cloud, and online transport of large files can take multiple hours or days.
To help clients overcome this obstacle, IBM, at its THINK conference,rolled out new Cloud Object Storage services for rapid data transfer to the cloud and getting instant insights from data where it lives.
Faster data upload to the cloud 
IBM is previewing the new Aspera high-speed transfer option, with which Cloud Object Storage users have reported moving data to the IBM cloud at online transfer rates hundreds of times faster* than standard http/ftp, with no charge for ingest.
The technology supports transporting large files and large collections of files of any type, regardless of transfer distance – ideal for any data-driven business, whether in media and entertainment, genomics, financial services, or other industries. Using Aspera, businesses have moved 100TB of data in 24 hours over a 10Gb/s network**.
As the only object storage service in the marketplace with Aspera capability built into the service, users are provided simple activation, automatic provisioning, unified management and a single point of support. Additionally, the Aspera direct-to-cloud technology is designed to protect data as it moves – directly from the client into the cloud storage layer. 
Instantly analyze data where it lives
To help businesses harness the power of analytics on their data, IBM is introducing SQL Query, which enables developers and data scientists to instantly analyze their data directly in Cloud Object Storage.
Data scientists can get real-time insights from their data streams like click-stream data, IoT messages, and raw analytics events using SQL directly on files in Cloud Object Storage. SQL Query is a serverless service, so data scientists can quickly query large amounts of data using ANSI SQL without having to setup and manage any servers or data warehouses.
Because SQL Query uses Cloud Object Storage as its underlying data store, the data is highly scalable, available and durable, and offers data protection and controls including the use of IBM Identity and Access Management policies to authenticate users and control access to data.
Economical Storage
With the growth of unstructured data, organizations are looking for simplified, low-cost options for storing data that is rarely accessed but stored for long term data retention, compliance and business continuity purposes. The Cloud Object Storage archive capability, recently announced as a preview offering, providing a low priced archiving option that is ideal for data that is seldom accessed.
To learn more and get started using these IBM Cloud Object Storage offerings
(1) 451 Research's Voice of the Enterprise, Cloud Transformation, Workloads and Key Projects 2017
* Per Aspera client testimony. In some of the high latency / high packet loss test cases, performance can reach more than 500 times faster than standard http/ftp.
**User experience may vary depending on their specific network environment