Veeam Earns A+ From Australian Shire Christian School for Enabling Always-On Data Availability
Improving data integrity and reducing backup costs
This is a Press Release edited by StorageNewsletter.com on 2018.03.13
Veeam Software, Inc. is helping Shire Christian School in Sydney, Australia, replace its legacy systems with virtualized applications to accelerate its digital journey, ensuring that critical IT infrastructure and the sensitive records of 850 students and 100 staff are always available.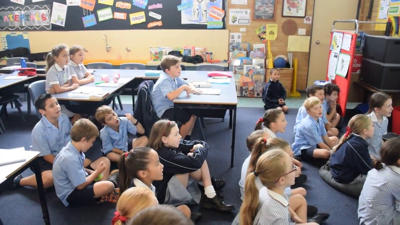 Since deploying Veaam Backup & Replication, the school has cut hundreds of hours a year previously dedicated to manual backups, while also ensuring sensitive data is safe and accessible.
By moving to the cloud platform and implementing Veeam Cloud Connect, the school streamlined its system, eliminated complexity, and improved security by encapsulating all backup and management traffic into a single port.
Shire Christian School is an independent, co-educational Prep to Year 12 school, which provides quality affordable education in Sydney's southern suburbs. Like many schools, it has begun a journey toward digital transformation. In shifting to an hyperconverged production environment - going from zero to 70% virtualization in just 12 months - the school needed a simple, reliable, and cost-effective availability solution to support an IT overhaul, including a shift away from Macs to a Microsoft environment, and a new off-site private cloud facility.
Improved DR Capability
The school had been operating with legacy infrastructure that required manual backups to HDDs, which increased the risk of human error. Because of the time burden, full replications were infrequent. The school needed a more secure availability solution to maintain data integrity, uninterrupted workflows, and compliance with privacy regulations around student records.
The Veeam solution allows Shire Christian School to store and backup to its on-site Nutanix-supported Dell servers and backup VMs to off-site private FlexDR cloud using Veeam Cloud Connect. The solution also provided immediate DR capability for critical systems, which are regularly replicated on-site.
"IT has a very strategic role in education and the landscape at the school has definitely changed over the past ten years, from general computer labs to now more one-to-one use of devices and so on," said Chad Walsham, IT manager, Shire Christian School.
"In this digital age, schools like Shire Christian School have evolved from just teaching students in the classroom during school hours," said Shaun McLagan, SVP, APJ, Veeam. "In addition to involving IT in learning, parents now expect to be able to access test scores, sporting schedules, changes to timetables, and much more. The threat of losing access to this information as well as student records to unscheduled downtime, or leaving them vulnerable to malware attacks, could not only mean losing access or compromising sensitive data but also would result in non-compliance with privacy legislation."
Maintaining Data Integrity
"While data integrity has been around a long time in the corporate world, it's still a new idea in schools. We had to work with the board to help them understand just how critical this was," said Walsham. "Since we're running on two disparate systems, the centralization of our backup has been incredibly helpful; and with regular reports we can identify any pain points before they have a chance to impact the school."
A server failure once meant between one and three days of rebuilding the server and configuration. Shire Christian School has same-day restoration, plus immediate failover on key systems, meaning student, business and financial records and systems are always available, and their integrity is maintained.
Products Overview
Backup & Replication - delivers Availability for all workloads - virtual, physical, cloud (including vSphere and Hyper-V) - from a single management console.
Cloud Connect - makes it easy for Veeam customers to extend their backup infrastructure to the cloud. It also makes it easy for service providers to offer hosted backup repositories or complete backup services.